Bedding is an ever-changing industry. Every day, we see new trends and styles to make your bedroom a blissful place. The designers are introducing new materials, colours, textures, and finishes to grab the attention. Courtesy of these trends, the magnitude of the bedding market keeps expanding at an unprecedented rate.
Currently, the global bedding market is worth USD 79 Billion. The market is expected to grow at a CAGR of 6% during 2023-2028.
In this article, we will discuss the modern trends transforming the outlook of conventional bedding industry.
Eco-friendly Fabrics
Today, humans are becoming more conscious about the environment. The bedding industry is no exception; users increasingly seek eco-friendly materials. The buyers look interested in organic cotton and recycled fabrics as ideal bedding materials.
These materials are not just good for the environment but also for your health as well. Most such materials are hypoallergic, nullifying any chance of skin itching.
Bright Colours
Bright bedding colours are getting more popular. People love the sense of joy and richness that they bring. The sale of vibrant colour bed linen is at an all-time high in the UK. You can buy exuberant shades of yellow, blue, pink, and green to enrich your bedroom.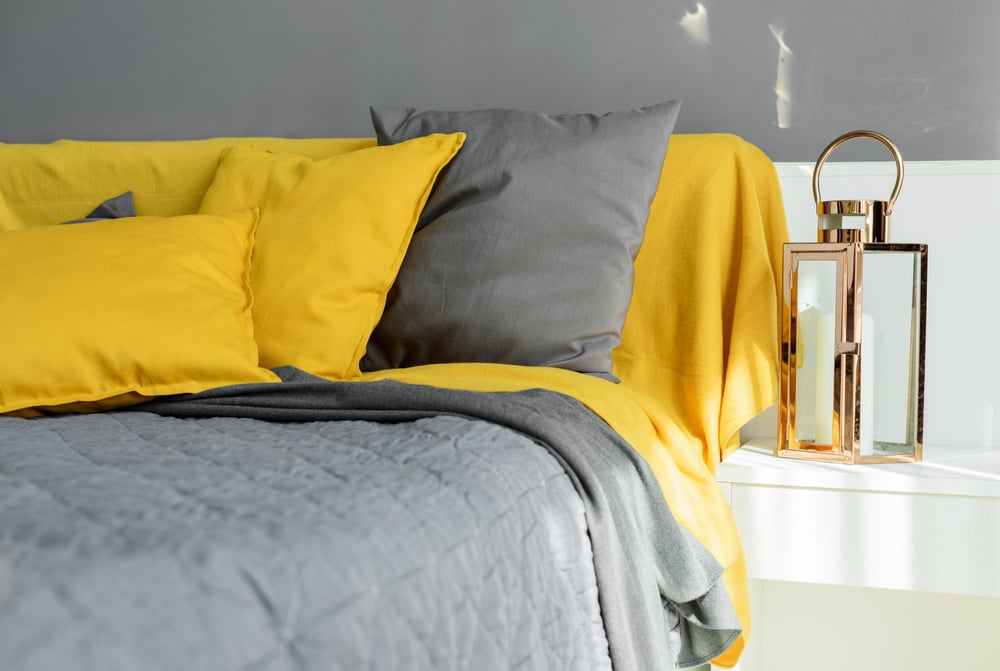 Every colour has its own vibe. The green gives a natural vibe, where you feel a close connection with your environment. The blue has a calming effect, making you feel at ease. You should always pick the colour and finish as per your liking.
Unique Textures
The textures add depth to your bedding. Any sheet with texture looks authentic and serene. If the texture is correct, it gives a sense of artistry. Your bedroom looks like an inviting place, ready for a peaceful sleep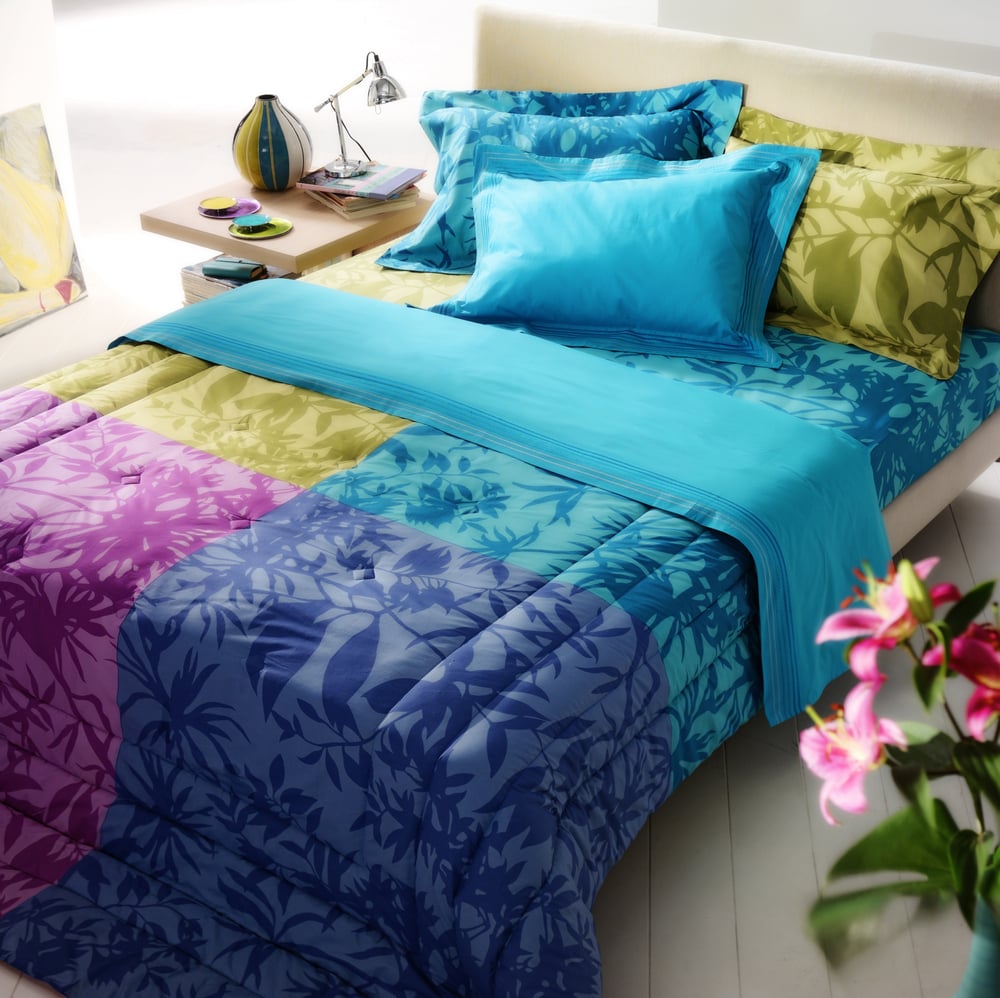 You can use an embroidered or printed texture. Texture can be simple or intricate, as per your choice. The selection of texture style and colour should depend upon the overall theme of your bedroom. You can opt for a lining or border texture if you want a simplistic design. For a stylish or creative theme, you can look for crinkles, dots, tropical, and micro textures.
Modern Technology
The modern technology is taking bedding to new heights. Sleeping has become a science, and products are being designed accordingly.
For a sound sleep, the first thing is temperature regulation. Modern bedding keeps you warm when you are cold and cool when you feel hot. The AI-based technology absorbs infrared rays from your body to determine the regulation. The temperature-regulated pillows, duvets, blankets, and sheets keep you in your comfort zone two times longer.
Modern mattresses include sleep sensors to track your heart rate and breathing patterns. You can also get a bedding with adjustable firmness, allowing you to get the most comfortable sleep. The nano-foam mattresses are another breakthrough; they can adjust according to your body posture.
Distribution Channels
The bedding industry is rapidly adapting to the e-commerce world. With platforms like Amazon, Walmart, and eBay offering online services, you can procure your desired bedding from any place around the world. The online distribution channel is expected to grow by 10% from 2023-2028.
All major suppliers offer buying options on their websites. You can visit the website, check the quality of the product, and order it from there. For example, if you are a UK resident, you only need to visit British Wholesales and choose your bedding. You can get free delivery at your doorstep for orders above £40. The platforms offer exclusive deals for bulk orders as well.
However, there is still room for traditional suppliers. Many people want to visit a retailer or wholesale supplier to get a feel before deciding.
Mixing Cushions
Modern designers are experimenting with contrasting cushions. You can mix different pallets, colours, and textures to give a unique look to your cushions. The contrasting cushions instantly grab the attention, and you get a sense of freshness. Regular cushion styles have become too dry, dull, and boring.
With versatile cushions, you can complement a range of bedroom themes. They can work with bohemian, traditional, or modern styles with ease. Plus, they also allow you to bring out your creativity. You can get a chance to make your colour combination and bring out your creativity.
Take Home Message
There is only one constant in the bedding world: change. The industry is always evolving and adapting modern trends to provide the best sleeping experience. This article highlights the latest transformations occurring in the bedding industry. The top trends include the addition of eco-friendly materials, bright colours, unique textures, modern technology, distribution channels, and mixing cushions.
If you want to incorporate these styles in your bedding, check out the British Wholesales, UK's premium bedding suppliers. Our collection includes a range of trendy duvets, sheets, blankets, cushions, and other bedding accessories. Find the right product and order it online from anywhere across the UK.
FAQs
These are the most frequently asked questions about the latest trends and transformations in the bedding industry.
What is the future of the bedding industry?
The future of the bedding industry is very bright. The global bedding market expects a CAGR of more than 6% from 2023-2028.
What is the trend in bedding fabric?
The modern trend is shifting towards eco-friendly materials. The manufacturers are focusing on organic cotton and recycled fabrics.
What is the trend in bedsheets in 2023?
Bed sheets with floral designs, unique textures, and bright colours are trending. There is a slight dip in old-school all-white bed sheets.