Have you been thinking about what life would be like if you had a lift in your home? Not long ago, such a feature would be considered a very rare luxury, only to be spotted in large residences, some historic and others perhaps futuristic, ornate homes. Nowadays, things are quite different. Home lifts are neither rare nor prohibitively costly. Something that often goes unmentioned is that such devices are much more than aesthetic, luxurious showpieces. Modern residential versions of these vertical transporters come in many shapes, sizes, and styles. But the big story is that they serve numerous practical purposes, just as they do in commercial and public buildings.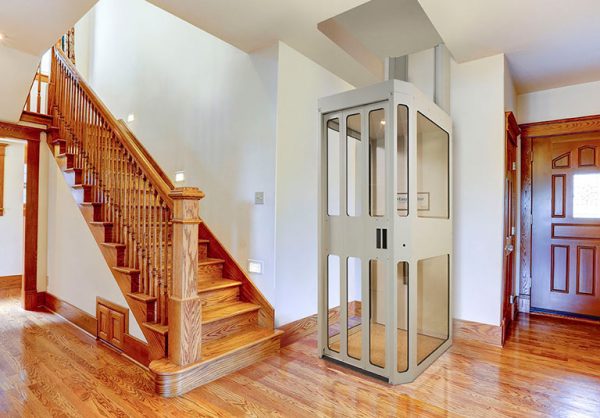 No matter what nation you live in, it's possible to connect with a company that can put a lift in your house, whether it's new or old, large or small. For example, homeowners in dozens of countries choose modern Lifton home lifts available worldwide for their variety of sizes, designs, and price points. So, why do homeowners choose to put lifts in their homes in the 2020s? Here's a short list of the key reasons.
Safety
Older folks who choose not to negotiate long stairways enjoy the safety factor of an electronic, vertical form of floor to floor transportation. A trip upstairs or downstairs is as simple as stepping into a secure, stable compartment and pressing a button. A few seconds later, you're where you need to be, without having to worry about tripping, falling, or injuring yourself on an unsafe climb up a flight of steps.
Medical Necessity
For people who have limited mobility, it's imperative to have a safe way to get from one place in their home to another. An electronic method featuring a safe, comfortable compartment is the ideal alternative. That's just one of the reasons young people who care for older relatives decide to upgrade their living quarters in this way.
Resale Value
Real estate professionals often point out that when a property possesses a unique, attractive feature other than brand new and upgraded home appliances like washing machine , television, it not only sells faster but for a higher price. That reasoning explains why so many add pools, work sheds, covered porches, and other amenities to their original structures. Virtually anything that makes a listed property stand out has the potential to bring more prospective buyers and to increase the asking price.
Style
There's a lot to be said for the style factor as it pertains to a personal residence. Modern Lifton home lifts are a perfect example of how owners add a wow factor to the overall look of any interior space. Consider the fact that many older houses include long, winding staircases, some of which are of questionable structural integrity. What better way to add both style and function than with a classy, sleek addition that makes any old or new living space look great.
Comfort and Convenience
Even if you're young and healthy, there's something slightly magical about having the option to hop into a lift's compartment and take a quick journey up or down, without having to lug items on a staircase. Comfort and convenience are key components of every enjoyable living space.