The kitchen's always been the one room in the house where some of the greatest technological advances have been made. Today, there are even more labour-saving devices available to make tasks easier and quicker to carry out, not to mention being an altogether more convenient way to run an efficient home. With this in mind, here's a selection of five of the biggest "must-haves" for the best-equipped kitchen for 2020.
Sous Vide cooker
Once the preserve of professional kitchens, Sous Vide is now making its way into our homes. The principle is simple: food is sealed in a plastic bag and gently poached in a water bath until it is perfectly cooked. Then, it's just a question of finishing the dish off with a quick blast of direct heat. For example, a steak will cook to tender perfection in its sous vide bath and will need just a minute or two on the griddle to look its most appetising.
Boiler tap
When you're spending big money on a kitchen refurb, it can be easy to concentrate on the major details and forget about the smaller ones – like installing a boiler tap. But this is a very handy gadget that is surprisingly affordable – in fact, if you do a timely mortgage comparison to find the best deals out there, the savings you could make might even offset the cost of this great time-saving option, which also equates to no more kettle cluttering up a work surface.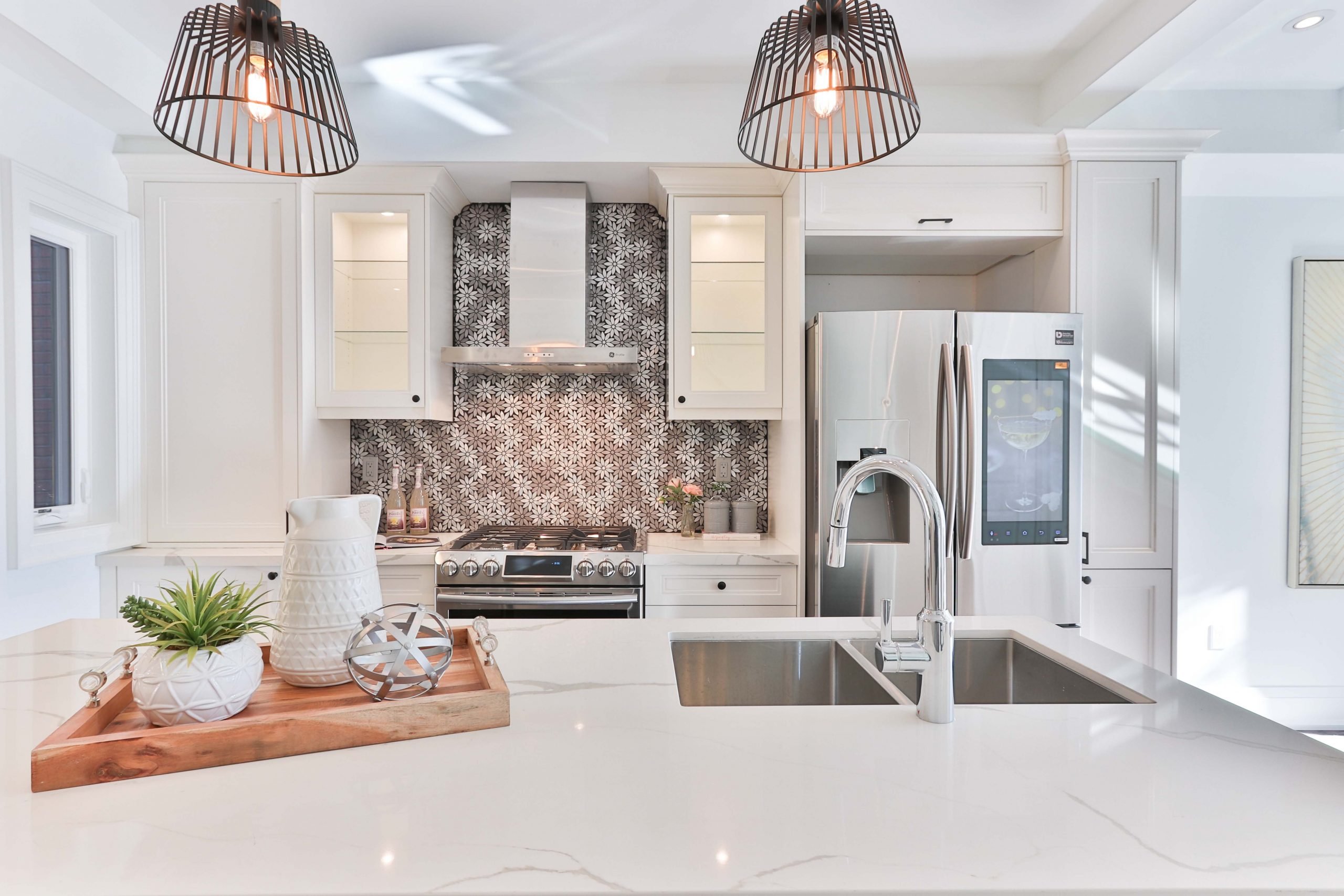 Source: Unsplash
Smart dishwasher
The first of our three pieces of smart technology that take advantage of the so-called "internet of things", is a dishwasher that works with an app that you simply download onto your phone. This lets you set the machine off, from wherever you are, with an internet connection, as well as adjust the wash cycle that's being used. It's also especially handy if, say, you forgot to set the machine off before you set off for work in the morning. Activate it remotely and everything will be clean when you get home.
Smart Fridge
While the smart fridge might still be some way off being able to do your shopping for you, the most up-to-date models have in-built systems to make sure you keep on top of sell-by dates, as well as advanced cooling systems to keep food fresher for longer. Some even have doors that open automatically as you approach – not to mention, now having to defrost the freezer is also a thing of the past.
Smart coffee maker
Last, but not least, getting the perfect cup of coffee at any time of the day can now be easier than ever before. These can be set to brew a cup whenever you want, following the precise preferences of you and the rest of the family – a far cry from the automated hot drink makers of the past.
Of course, there are plenty more ways to transform the so-called heart of your home – but these are five of the very best. So, isn't it time you took the leap into creating a kitchen fit for the 21st century?
If you're a Home Geek like us & want to get some exposure, Feel Free to write for us on home-related Topics, We're actively looking for Contributor like you 🙂