Climbing roses are trendy, and you can see them in almost every house in the United Kingdom. The climbing roses are this much popular because they make a simple wall prettier than any other wall. They are admirable and adored much more than usual and customary roses because they can climb on the walls producing dozens of roses, making each wall beautiful and pleasant.
Not only the walls but also you can place them on the pillars of your home or through the doorway of your house to make the place a little bit beautiful. Roses can make every single barren land attractive and beautiful. So, what will be better to cover the barren land in your garden? There are many varieties of roses that are climbing roses, so that you can choose any of them for your garden.
In this Guide
We are often told that plants need sunlight to grow, and they cannot survive if they do not get sunlight. Though this statement is correct, but not for every plant. There are individual plants that are meant to be grown in a shady area or any shaded region where there is not enough sunlight. These plants are hardy and versatile, and thus they can survive the sunlight or the shady area.
So, in this guide, we will be looking for some of the roses that can fit your garden walls or any other walls like pillars, or patios, or the doorway to be climbed and to be grown in a shady area. Yes, there are different varieties of roses that are mainly grown in a shady area. These plants are so hard and versatile that they can even survive the sunlight and can also survive without sunlight.
So, without wasting time, we will now look at some of the beautiful roses that you can think of planting in your house to make the garden look more appealing and beautiful with dozens of roses. You can also make this choice colorful by selecting different shades of roses to be grown on the wall of the garden so that all the varieties can get mixed up. Hence, your garden will look more beautiful.
Roses that Grow Well in Shade
We have discussed above that the plants that can be grown in the shade need to be hard enough so that they can survive without the sunlight. These plants include roses as well, and they can thrive in shaded portions also, and they can grow well in any shady area without having sunlight. These roses are versatile enough that they can be grown in the sunlight or without the sunlight without creating any problem for the owner.
However, when compared to natural plants that grow with the help of sunlight, these roses are relatively less in numbers as they are not in demand every time. There are a few plants only that can survive in the shady area without having sunlight. But roses are one of those plants that can grow in both conditions, and this is why they are famous for the climbing plants for shade. 
So, in this guide, we are going to discuss a list of some climber roses that will be a perfect fit for your garden wall, patios, front doorway, and the pillars of the garden. As you know that roses are so bright and vibrant that many birds and butterflies get attracted to them, you will be pleased to know that there are certain varieties of roses that are darker in the shade and looks more pleasant when mixed with other varieties.
So, we are going to discuss some of the climber roses that will be suited for your garden to be planted in a shaded region. 
The Generous Gardener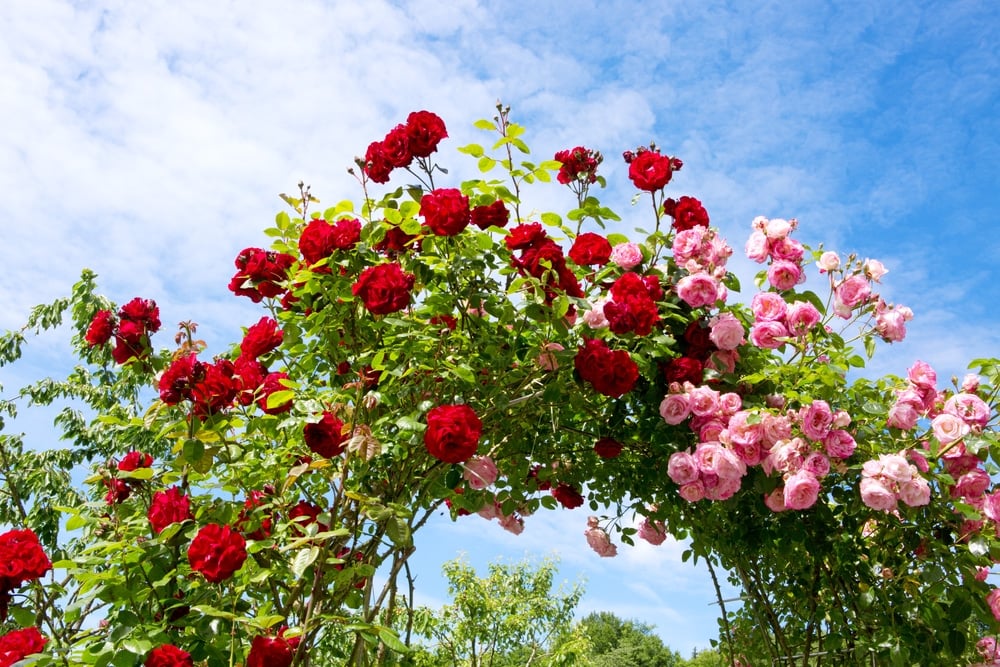 The Generous Gardener is one of the famous climbing roses that tops the list because of its characteristics, shades of flowers, and the surrounding in which it is grown. The generous gardener does not require sunlight to grow and can be grown in any shady area. This is the reason why this plant is loved by many people and in so much demand. It produces red and pink shades of flowers that look beautiful on the walls of the garden.
Mortimer Sackler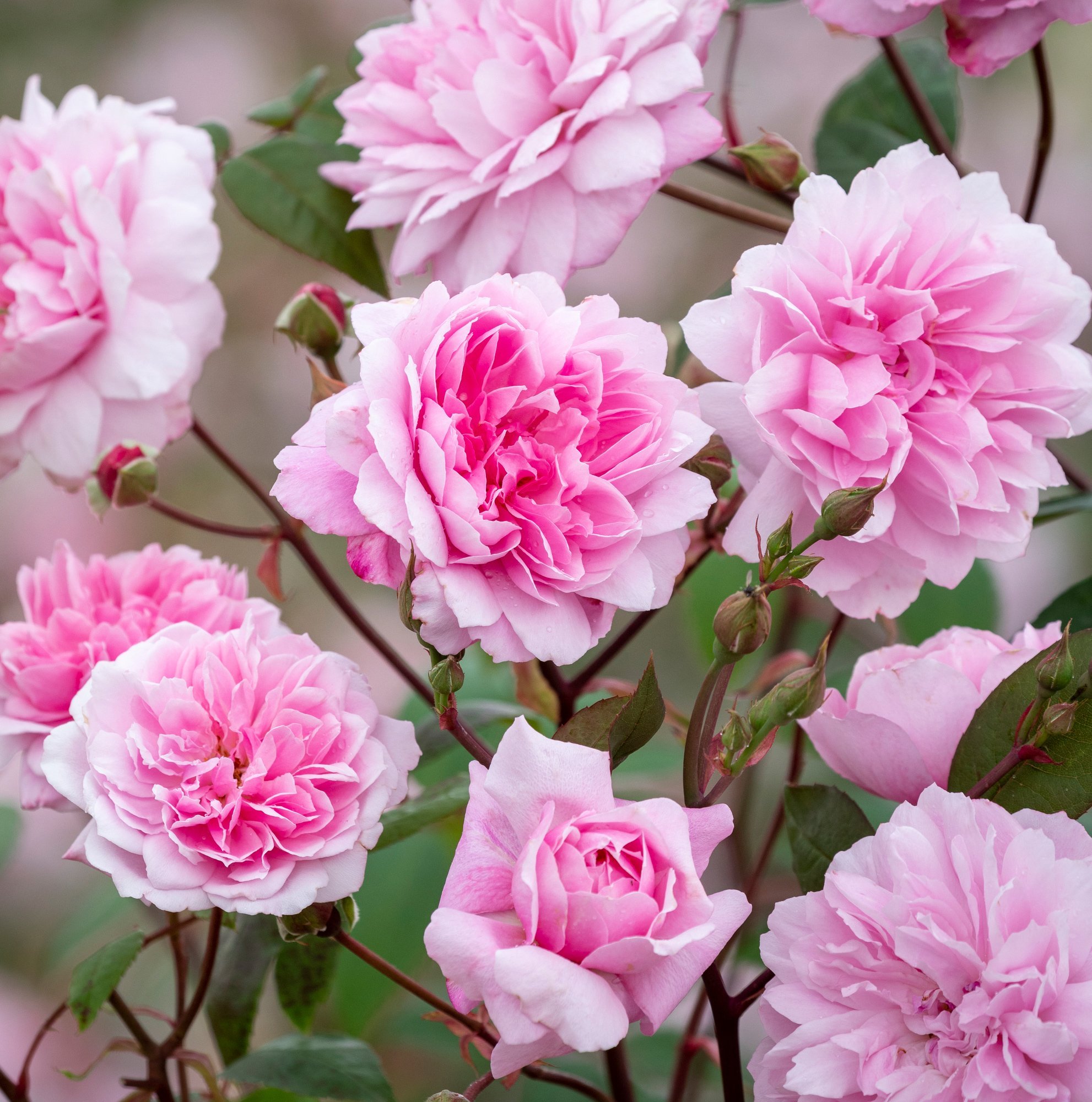 Next on the list is none other than this beautiful variety of climbing roses that is Mortimer Sackler. This is one of the best choices to have in your garden if your garden has an area that is covered in shades, and you are worried that the area will remain empty as no plant can be grown in a shady area. So, here comes the Mortimer Sackler with its beautiful flowers that you can plant in the shady area to grow well.
New Dawn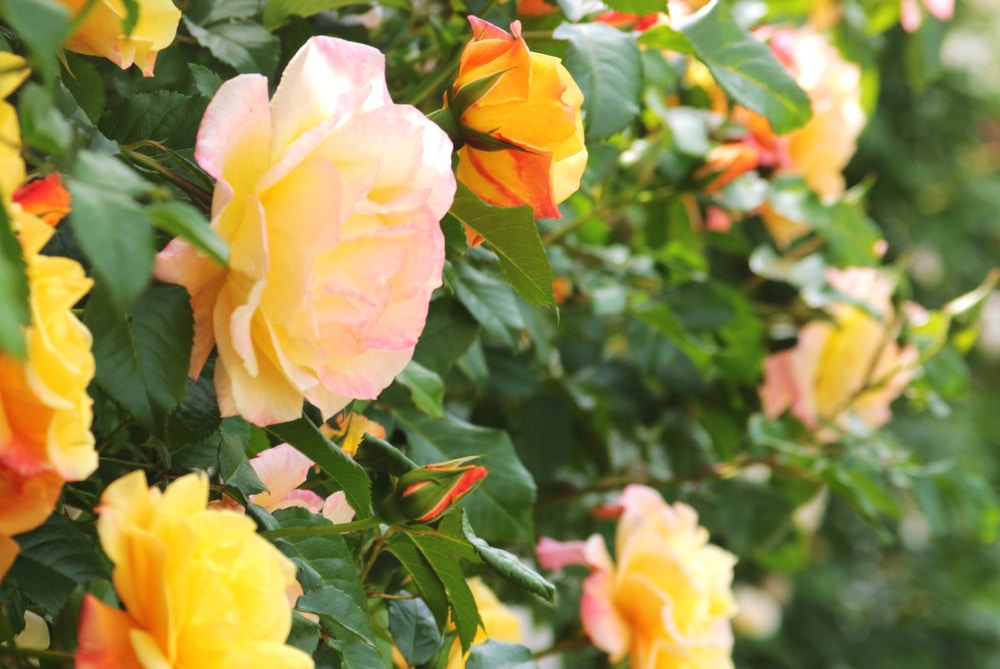 New Dawn is a kind of climbing rose plant mostly lived by the people living in the United Kingdom. People are so fond of this beautiful flower that they love to take this plant in their house to grow them in the shady area to cover the empty wall and empty land. New Dawn is a kind of flower that is loved by the gardeners as well because not only it produces beautiful pink petals, but also it has a pleasing fragrance.
Emily Gray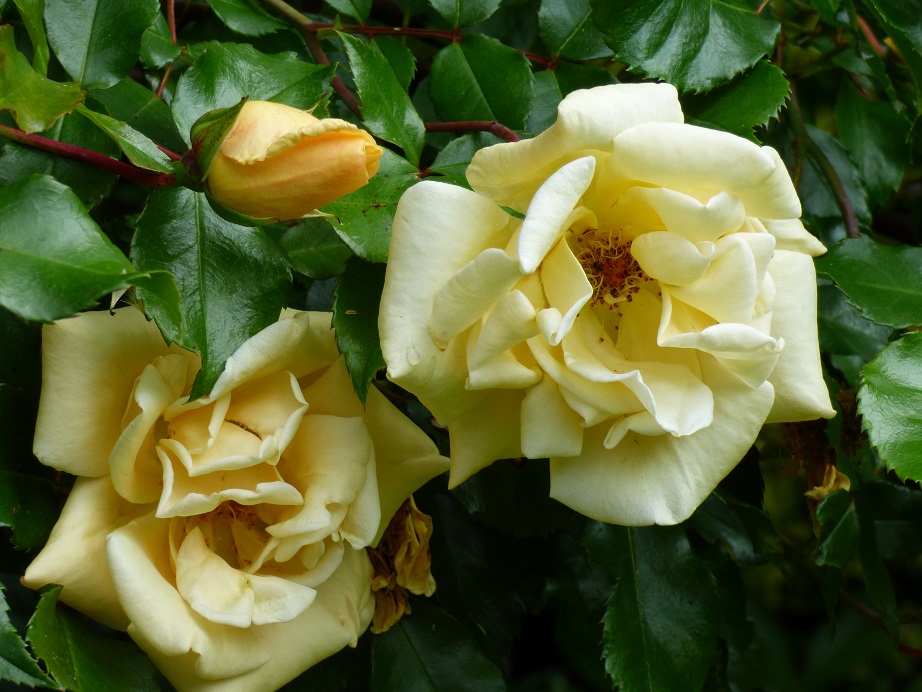 Another variety of climbing roses that can grow well in the shade is none other than Emily Gray. This variety of roses is loved by many people, including gardeners, for its capability to grow well in the shade without any sunlight. Also, the most appealing thing about this beautiful flower is that it produces small pink petals, and it climbs fast than any other climbing roses. This is why it takes less time to grow and spread all over the area.
Rambling Rector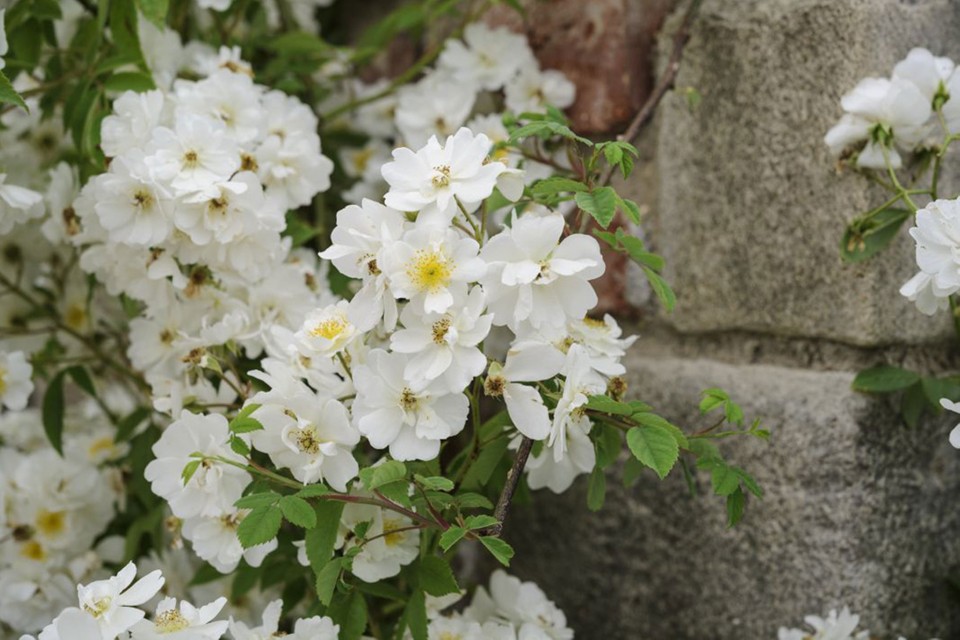 Another beautiful variety of climbing roses is Rambling Rector. Many people in the United Kingdom love rambling Rector because it produces beautiful red and pink petals. It has a different but appealing fragrance that attracts butterflies, birds, and many other beautiful small insects in the garden. So, in this way, your garden will be full of birds and butterflies, making the garden more appealing.
Teasing Georgia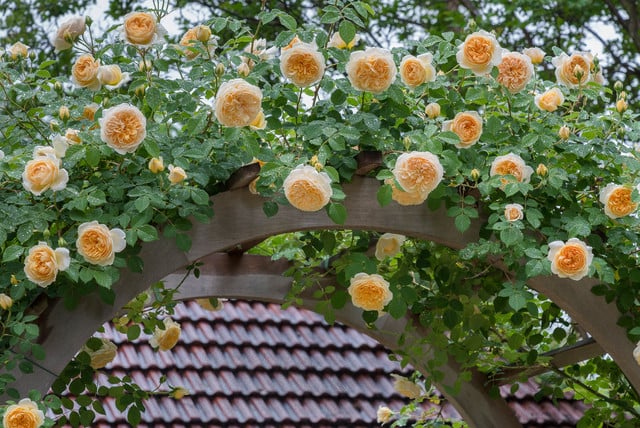 Teasing Georgia produces yellow-colored flowers that look appealing, pleasant, and beautiful enough to attract many butterflies and birds in your garden. They can climb fast and cover a lot of space on the wall, including the garden floor. This is why many people love them because they produce small yellow petals. It has a unique fragrance that is way more appealing for birds and butterflies.
Zephirine Drouhin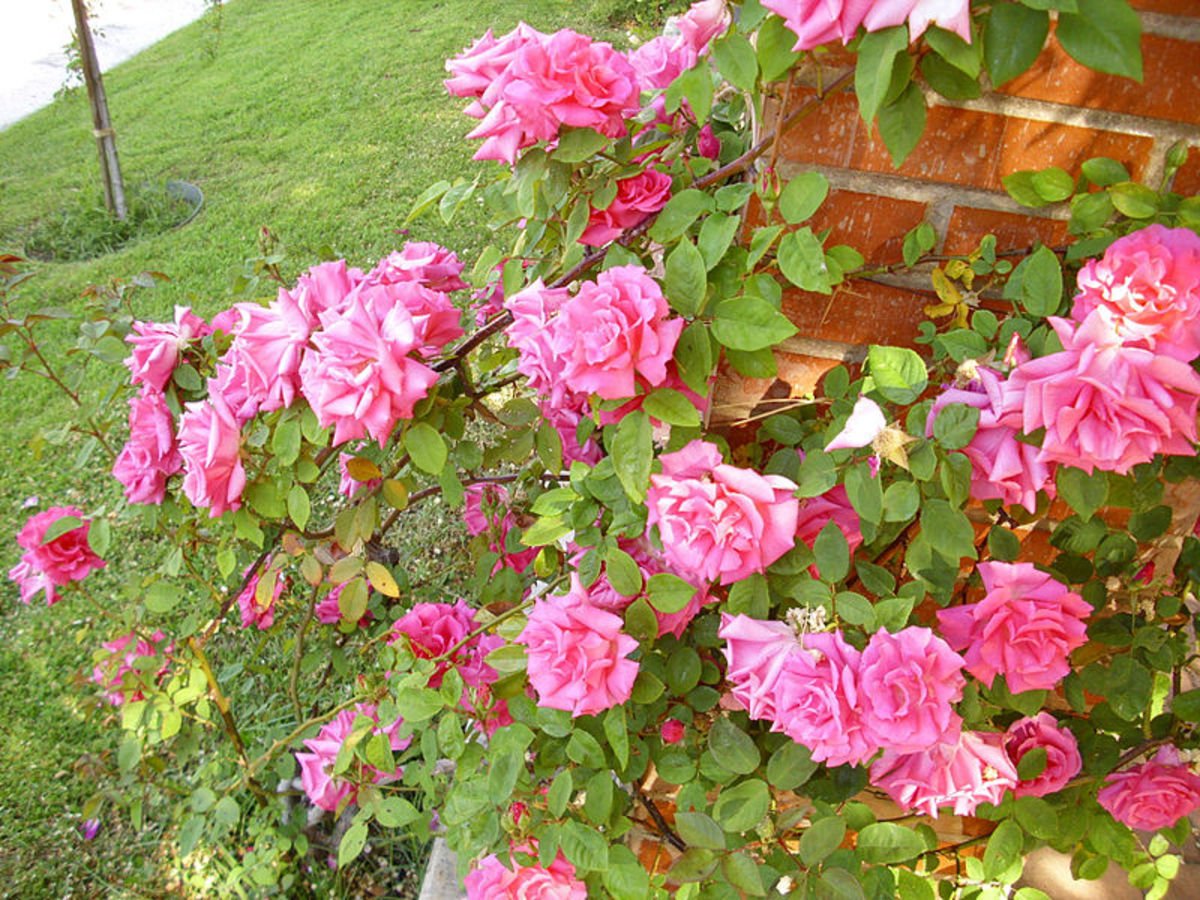 This is one of the most famous climbing rose that is present on almost everyone's list. You must be wondering that what special thing this plant produces that it is so famous for? Well, the answer to your question is that the plant does not only produces a dark shade of rose petals but also produces an appealing fragrance that is enough to attract different species of butterflies in your garden.
This is loved by many people only because they want their simple garden to be turned into a beautiful butterfly garden. So, if you are also one of them who wants to turn their simple garden into a charming and exciting butterfly garden, then we will suggest you take this beautiful plant home and then wait for it to start its magic, and then you will find your garden covered with birds and butterflies all over there.
Growing Tips for Climbing Roses
We are often told that growing a climbing plant is hard in our own house, but none ever told us that. Why is it? Well, the climbing plants are not too hard to be taken care of as all they require is proper attention to their nutrients and the watering of the plants. The only thing that you need to take care of is that you provide them enough amount of water that is needed by them for their proper growth because they do not require sunlight.
The plants that are hard enough that they can survive without the sunlight do need extra care and protection from certain things like cold weather or wind. However, they can grow well quickly in any shady area. Still, they require the proper amount of rainfall and humidity to grow. They are hard enough to avoid sunlight, but not that hard that they can survive without water or humidity.
So, all you need is to provide rich nutrients and minerals so that they can produce different shades of beautiful flowers and can grow well in the shady area, also without the sunlight reaching them. Climbing roses are good enough to attract many species of birds and butterflies that are rare to be seen. Still, once you plant the flower in your garden, you will be able to see different varieties of butterflies and birds around you.