Sky Q Box is an awesome entertainment system to let you enjoy movies and TV shows on your TV. It comes in the form of Set-top Box which you can connect to your television and enjoy all the content available on it. It is far better than the traditional cable system because here you can actually control the things you want to watch.
Features such as Play and Pause live streaming shows or airing TV shows and the ability to watch on-demand content were not available on the Cable TV. Although it makes your normal television a Smart television there's one area where it has no control of and that's the sound quality.
The inbuilt TV speakers have not been really great over the course of years. since the televisions are becoming thinner, the speakers are also becoming tiny. These are great to get the job done but to fully enjoy the audio we must hook our television with something like a soundbar. It's the right step to build a home theatre system and enjoy the surround sound.
So, if you own a Sky Q Box and want to attach it to the soundbar then you are at the right place. This article will be helpful for people who are going to buy a soundbar for their Sky Q box as well as for those who are having an issue while connecting both together.
What is Sky Q Box?
Sky has a number of products and the Sky Q is a recent one from them. But what exactly is a Sky Q? If you are new with their range of products then don't worry we are helping to help you out. The Sky Q is a set-top box that requires a satellite dish that is connected to either 1 TB or 2 TB hard disk.
So instead of fetching content through the cable, you get high-quality content directly from the satellite using the dish installed on your roof. They also support 4K Ultra HD and you can view a large variety of content from Sky Cinema, Sky Sports as well as regular TV contents. Apart from this, you can also view them in HDR (High Dynamic Range) and has Dolby Atmos surround sound support.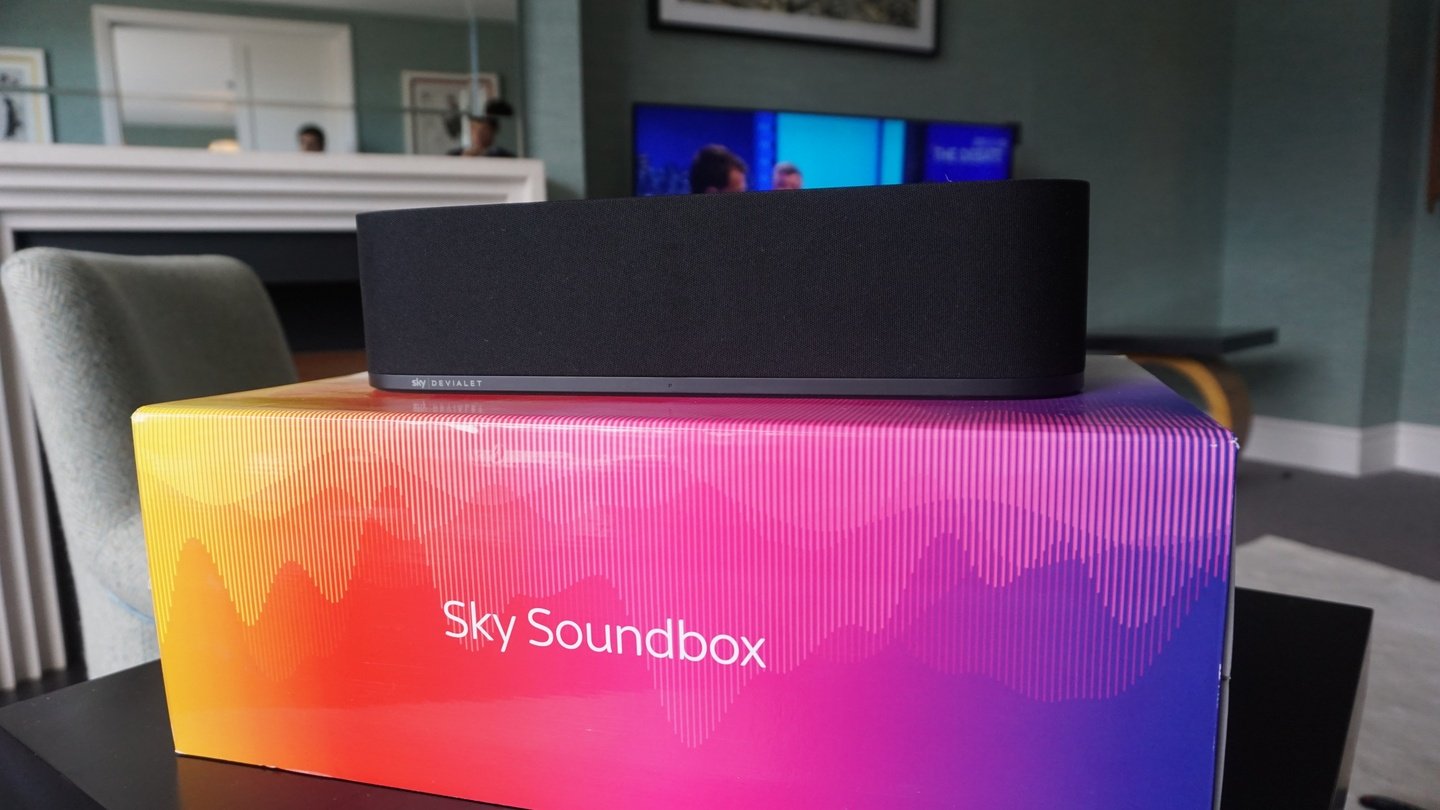 You can connect the Sky Q Box with the internet through LAN or WIFI and enjoy online as well such as Netflix. You can either use your existing Netflix account or subscribe to it through your Sky Bill. Another interesting feature that I liked is the Kids Safe mode which allows you to lock your Sky Q Box and limit it to Kids Section only.
A Sky Q Box is not just a normal set-top box but a collection of various products that allows you to enjoy Movies, TV Shows and other media contents easily. It comes with nominal pricing of around £32 a month, you can also get the Sky + HD subscription to take full advantage of the 4K support.
Connecting Soundbar to Sky Q Box
There are basically several ways you can connect your soundbar to the Sky Q Box. However, we are only going to instruct you the easiest ones.
Method 1 – Connecting TV to Soundbar using HDMI ARC
Here are not actually connecting the Soundbar to Sky Box but instead, we are going to connect Sky Box to TV and then connect the TV to Soundbar.
Start by connecting the Sky Q Box to the television using the HDMI cable. You will find the cable included in the Sky Q Box package.
Now that you have set up everything, simply use the HDMI ARC port on your TV and connect the soundbar using another HDMI Cable.
That's it, you have successfully connected everything together and now you can start using your soundbar.
However, not all television comes with the HDMI ARC port so just take a look at the back of your television and check if it's there.
Method 2 – Connecting Soundbar to Sky Box using Optical Cable
The other way is to connect the Soundbar to the Sky Q box using the optical cable. You will also find this cable included in your Sky Q Box package.
Turn your Sky Q Box and Soundbar around and look at the Optical out port.
Now connect one end of the Optical Cable to the port on your Sky Q Box and other to the port on the back of your soundbar.
And, that's it. The connection has been made and now the sound output will be through the soundbar.
Conclusion
Connecting Soundbar to your Sky Q box is very easy. You just have to find the right cable and connect both the devices together. Here we have instructed the two of the easiest ways you can try. Hopefully, after reading the article, all your doubts have been cleared now you are enjoying the High-Quality sound output from your best soundbar under 100. In case both the methods are not working out for you and you still need some help then don't forget to leave a comment below and we will try our best to help you out.