Nature is, of course, fantastic, and the wonders of it are always admired well. Salvias are colorful and diversified species of booming plants that beautify the landscape they are planted in with several colors. These amazing perennials are a part of the Lamiaceae family. These vibrant flowers possess a range of different colors.
Salvias in pots come in various enticing colors that appeal to the aesthetic tastes of all. From the traditional crimson red of Salvia splendens to the calming blues of Salvia farinacea and, for sure, the delicate pinks of Salvia nemorosa, there is always a color that will define your personality and your aesthetics.
If you aren't yet aware of what colors Salvias come in, then this is your cue to take notes.
The Beauty Of Salvias: Discovering Its Diverse Colored Palette
These Lamiaceae plants are prized for the amazing color variety of their flowers and also for their frequent fragrant blooms. So let's get to know about some of them and admire the colored beauties while discussing the wide range of variety they come in.
1. Blue Salvias or Salvia Farinacea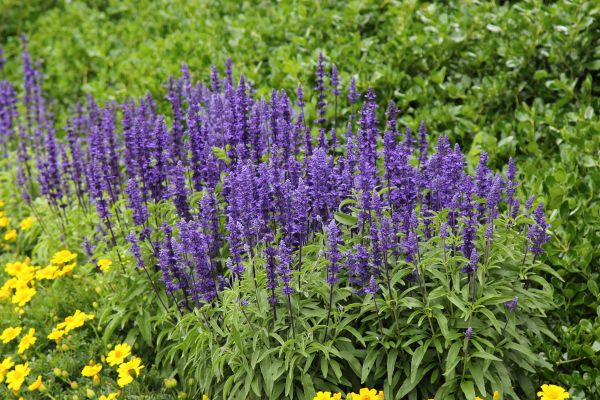 The enchanting blue color of Salvia flowers is admired by many. The Mealy Cup Sage, or Blue Salvia, is a popular example. A tranquil and calm or relaxing ambiance is produced in the fields they are planted in by the beautiful coloring of the species' flowers. The flower color ranges from pale blue to deep violet blue. Frequently, Salvia Farinacea is used as a contrast with other flower colors to make the combination look the prettiest.
Plant Height– 1.5-3′ tall
2. Pink Salvias or Salvia Greggii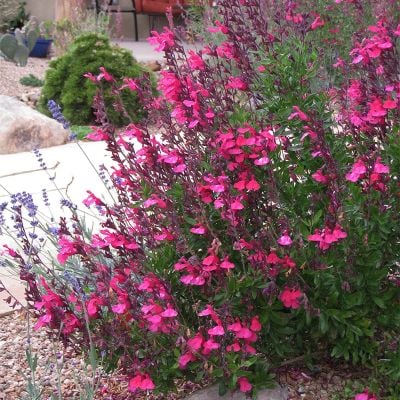 Salvias in pink are prized for their delicate and gentle look. Both Salvia greggii, what we commonly call the Autumn Sage, and Salvia microphylla, which is the Baby Sage, are some common examples of species that give a variety of pink hues, ranging from delicate pinks to vivid pinks. These salvias are an ideal choice to plant in your gardens for a pleasant look.
Plant Height– 2-3 ft. tall
3. Red Salvias or Salvia Splendens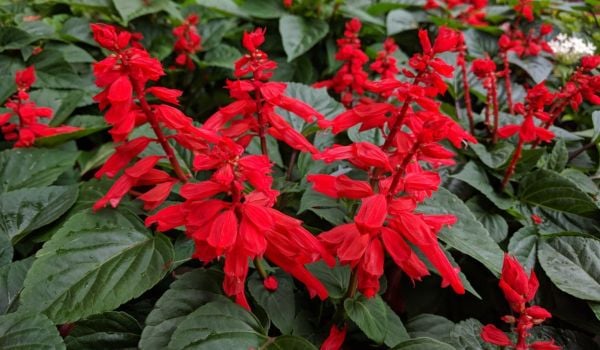 Among Salvias, red is one of the most recognizable and well-known colors. For their vivid, blazing red colored flowers, species like Salvia splendens, or what we know as Scarlet Sage, are praised and admired. The well-striking red color of the flowers makes them a well-liked option for hanging baskets, gardens, and more. These blossoms give a striking appearance wherever they are planted.
Plant Height-1-2′ tall
4. Yellow Salvias or Salvia Madrensis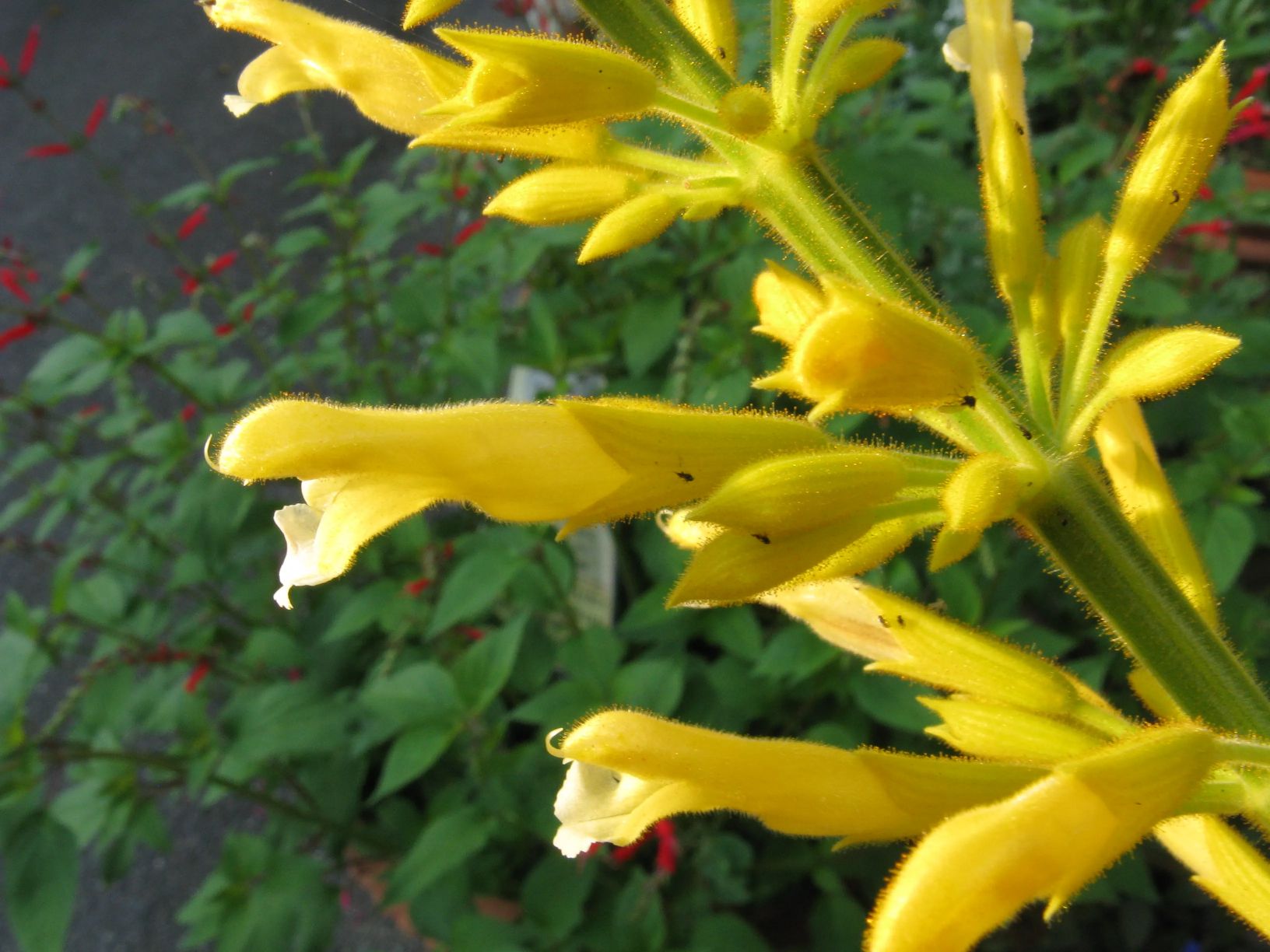 Yellow salvias are distinctive and dazzling while not being as prevalent as some other colors. With its vivid yellow blossoms, the yellow salvias stand out as an exceptional specimen. Yellow salvias may be used to enhance mixed borders and bring out a bright, colored aspect to the landscape.
Plant Height– 2-4 feet
5. Purple Salvias or Salvia Nemorosa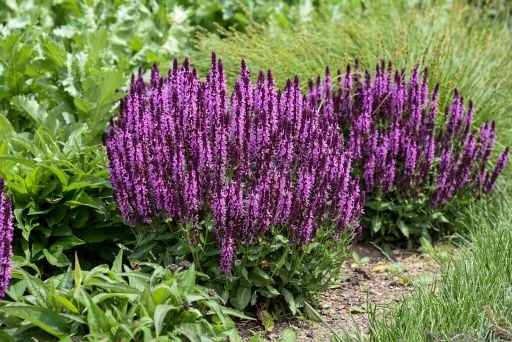 Well yeah, Purple is the color of Gen Z. The Salvia nemorosa or the Woodland Sage and the Salvia officinalis provide the Landscapes in gardens a regal touch. From delicate lavender to deep violet, there are many different tints of purple. These Salvias are highly sought after for their scented leaves and attractive flower spikes that can draw pollinators towards them. So, you may see some bees and butterflies around them.
Plant Height– 1 ft. 6 in. – 3 ft. 0 in
6. White Salvias or Salvia Apiana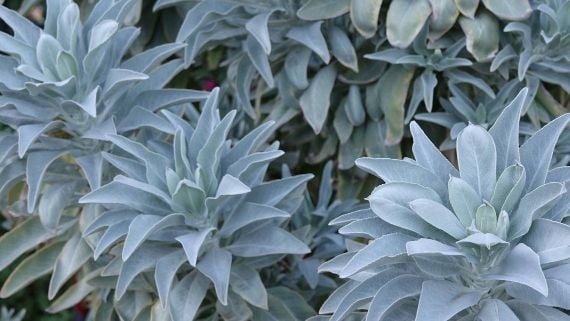 Salvia apiana, or White Sage, and Salvia leucantha, or Mexican Bush Sage, are two common examples of White Salvias. These salvias have a classy, enduring appeal, and their snow-white flowers provide a tranquil, clean feeling to the environment. In various moonlight gardens or to provide brightness to shady locations, White salvias are frequently used.
Plant Height– 4.3 to 4.9 ft
7. Orange Salvias or Salvia Elegans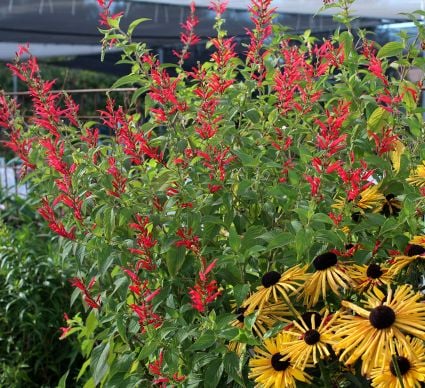 Salvias with orange tones, including Salvia elegans or Pineapple Sage and Salvia coccinea or Scarlet Sage, infuse the gardens with warmth and vitality. Because of their rich color, these salvias may draw hummingbirds towards them. They are frequently used in exotic and tropical themes.
Plant Height– 3 to 5 feet high
8. Hot Lips Salvia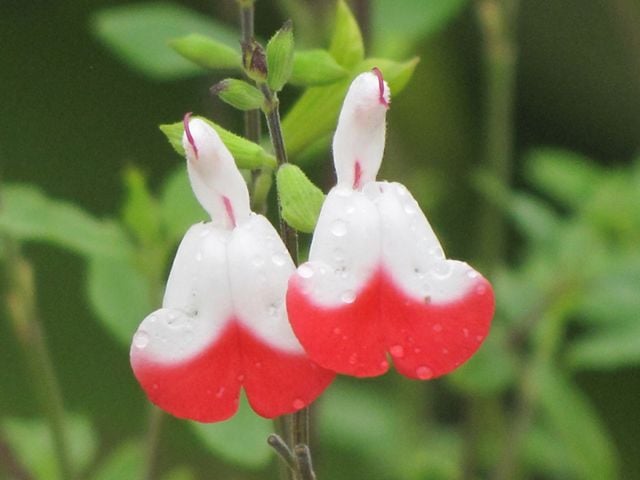 A bold and bi-colored creation is the beautiful Hot Lips Salvia. With their distinctive red and white blossoms, the Hot Lips Salvia provides the landscapes with a unique, exciting, and pretty appearance. These perennials are an attractive addition to your gardens. This also captivates and attracts the pollinators.
Plant Height– around 3 ft. tall
9. Wood Sage or Salvia X Sylvestris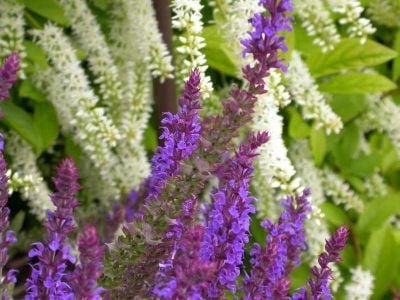 The perennial herbaceous plant Wood Sage is popular for its attractive violet-blue blossoms. These plants are also favorite among gardeners since it grows well in a variety of conditions. It also adds fragrance and elegance to the landscape in which it has been planted. Wood Sage would be a perfect diverse addition to your gardens.
Plant Height– 2 to 3 feet
10. Meadow Sage or Salvia Pratensis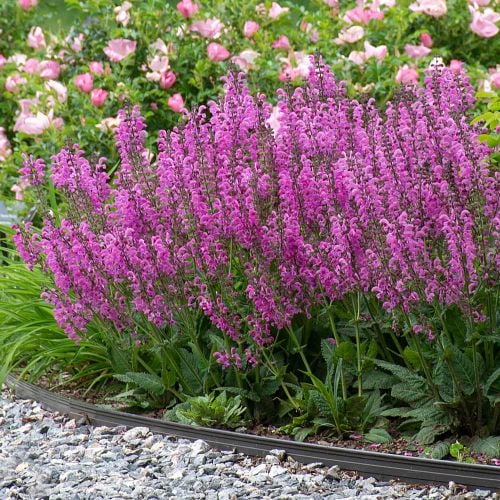 The perennial wildflower known as the Meadow Sage is noted for its bright blue to violet blossoms. The plants are considered ideal for meadow gardens because of their nectar-rich flowering. Good sun exposure is needed for its blooming.
Plant Height– about 2′ – 3′ tall
Final Thoughts
After learning about the various colors of Salvia flowers, we learn that they provide an astounding range of colors that can enhance the beauty of any landscape. Salvias come in a variety of colors to fit the aesthetic preferences of anyone, with the blazing reds and calming blues. Numerous bi-color varieties can captivate the hearts of nature lovers.
So, if you are all set to plant these beautiful flowers, then choose your preferred colors and give an amazing look to your garden, making it mesmerizing enough to attract some attention and earn much praise.