The enhancement in technology over the course of years has made everything affordable. Remember the days when we used to spend thousands of dollars on a piece of tech? Nowadays you can get a more advanced version of it at less than half the price.
This is the same case with televisions, even if you go for the cheapest one you still have a high definition display and decent screen size. But still, in the era of 4K Ultra HD resolution and a massive sized display, there is one corner where most of the struggles a lot and that's the sound quality.
The sound coming out from an inbuilt speaker is usually not clear and you also miss the surround sound support. If you take a look at some of the expensive ultra-thin wallpaper television you will see that they don't come with the inbuilt speaker it is because they don't have enough space for that.
So, what's the solution? One of the best options is the soundbar. It is an awesome gadget that can really improve your overall audio experience. It has a lot of advantages and along with the technology, it has improved a lot making it easier to connect to any device. In this article, let's take a brief look at the soundbar and learn more about it.
What is a Soundbar?
A soundbar is a long rectangle cabinet that contains two or more speakers. It is actually an all in one speaker system which can deliver both stereo and surround sound. Soundbars have gained popularity in the recent few years and it is a mush have part of a home theatre system nowadays.
When you are shopping for the soundbar you will encounter a lot of them from various different companies. Many TV manufacturers are also into making soundbars to go along with their TV. So, if you are in the market looking for a soundbar to buy then consider buying it from the same manufacturer. This will ensure better connectivity and same design.
You can also pair the soundbar with a separate subwoofer and that too can be bought from the same manufacturer as the soundbar. This will take the audio experience to a completely new level however keep in mind that all these will take up a lot of space and a couple of power outlets.
Does Soundbars make a difference?
Right off the bat most of the TV doesn't sound ok. As TVs are getting thinner year by year there is very little space left inside for a speaker. Sometimes it's even worse when the speakers are facing down or away from you. So as the speakers are small, they become incapable of producing deep, low, bass sounds. As a result, you will hear the sound muffled and tinny which is very treble.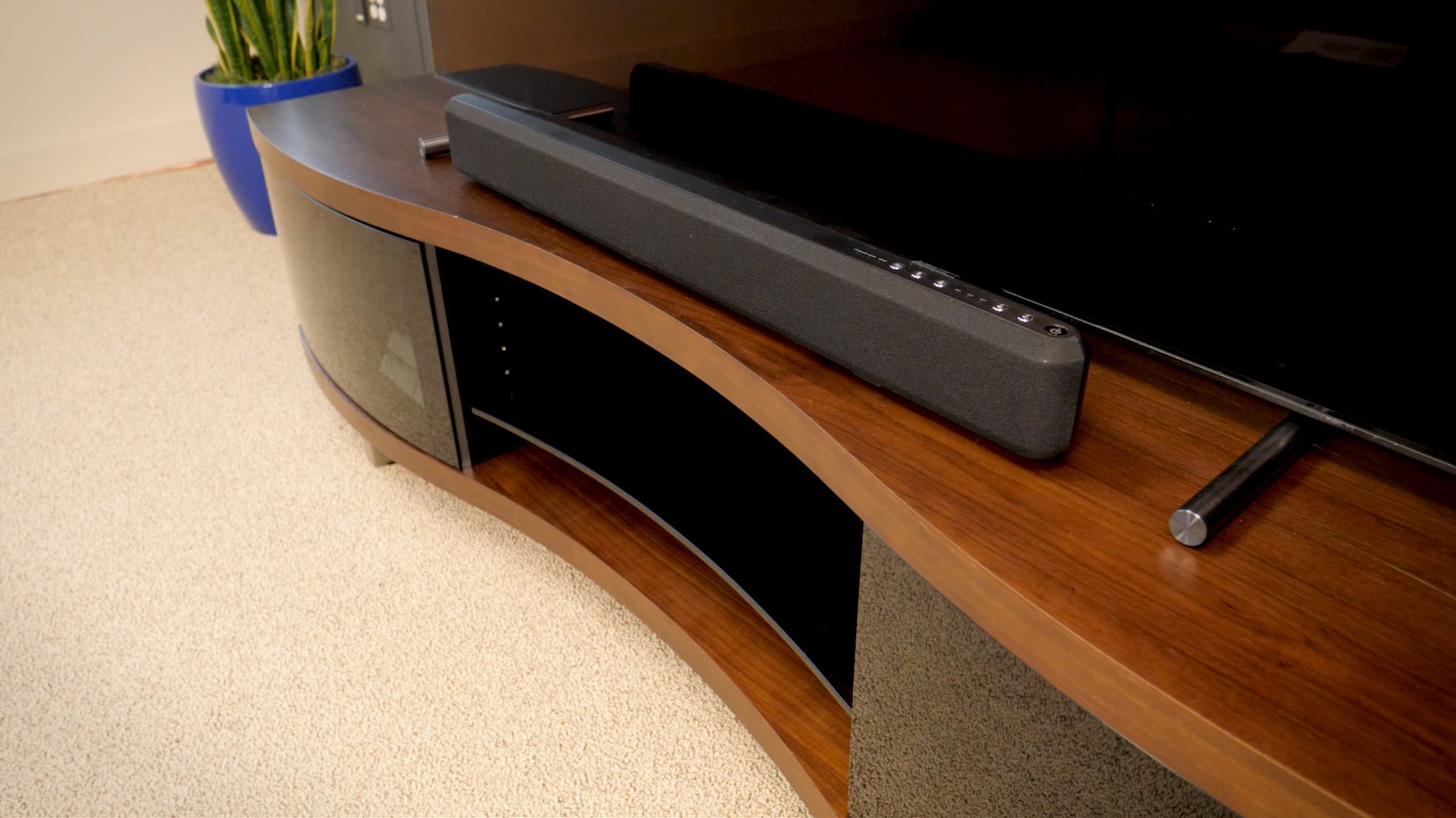 For a majority of the people, the inbuilt speaker of the TV gets the job done and they won't feel like their speakers are sounding bad. It is because they haven't listened to high-quality soundbar. One of the main issues with the TV speaker is they don't reproduce the dialogues well. You will hear all the other sound effects much louder but the dialogues audio will be too low.
Soundbars really make a difference and give you a movie theatre-like surround sound. You will enjoy your movie night with much better and clear audio. The dialogues will be clear and loud, easy to understand and no longer muffled. They have the feature which boosts the frequencies where the most voices are and they are definitely worth it. They will surely give you a better sound than that of your television and in most cases, they are an excellent fidelity to enjoy movies and music.
Innovations in Soundbars
We have seen soundbars improved a lot in the recent few years. A majority of them include several different connectivity options including Bluetooth. Apart from connecting it to your television you can also connect it to your smartphone, tablets or computer simultaneously and stream music or audio through them. Some of the expensive ones also come with Wi-Fi to enhance the wireless music experience. If you take a look at some models from JBl and Roku, they include operating system from Smart TV and comes with voice assistants like Google Assistant and Amazon Alexa. Smart Soundbars are aiming toward more automated and hands-free control. So, you can easily control them just with your voice and you need to carry separate remote for the TV, Soundbar, DTH, etc.
Wrapping Up
Soundbars really improves the overall audio quality to a new extent. These are also very affordable and you can get one easily but don't forget the main aim of buying the soundbar is to improve the sound quality so refrain buying one which doesn't meet your expectations in terms of sound quality. Finally, if you decide to go for a soundbar then consider its size. It should either have space to carry the TV on top of it or should be small enough to slide underneath the TV.