Suppose you are thinking of having a water dispenser that's instantly ready for you, whether you want it hot or cold. This clever dispenser makes it happen, giving you hot water for tea, coffee, or noodles and cold water for a refreshing drink, all without waiting.
Suppose you think which one is better, hot water dispenser vs kettle. We'll clear your doubts here. This smart device sits in your kitchen or office and is super convenient for your everyday needs. Using it is easy. Press a button for hot or cold water, and there you go. Water at the perfect temperature without any hassle. So, whether you love tea, need fast meals, or simply want easy water access, the instant hot-cold water dispenser is here to simplify and improve your life.
Stay tuned to learn how it works and why it's a must-have convenience!
What is a Hot and Cold Water Dispenser?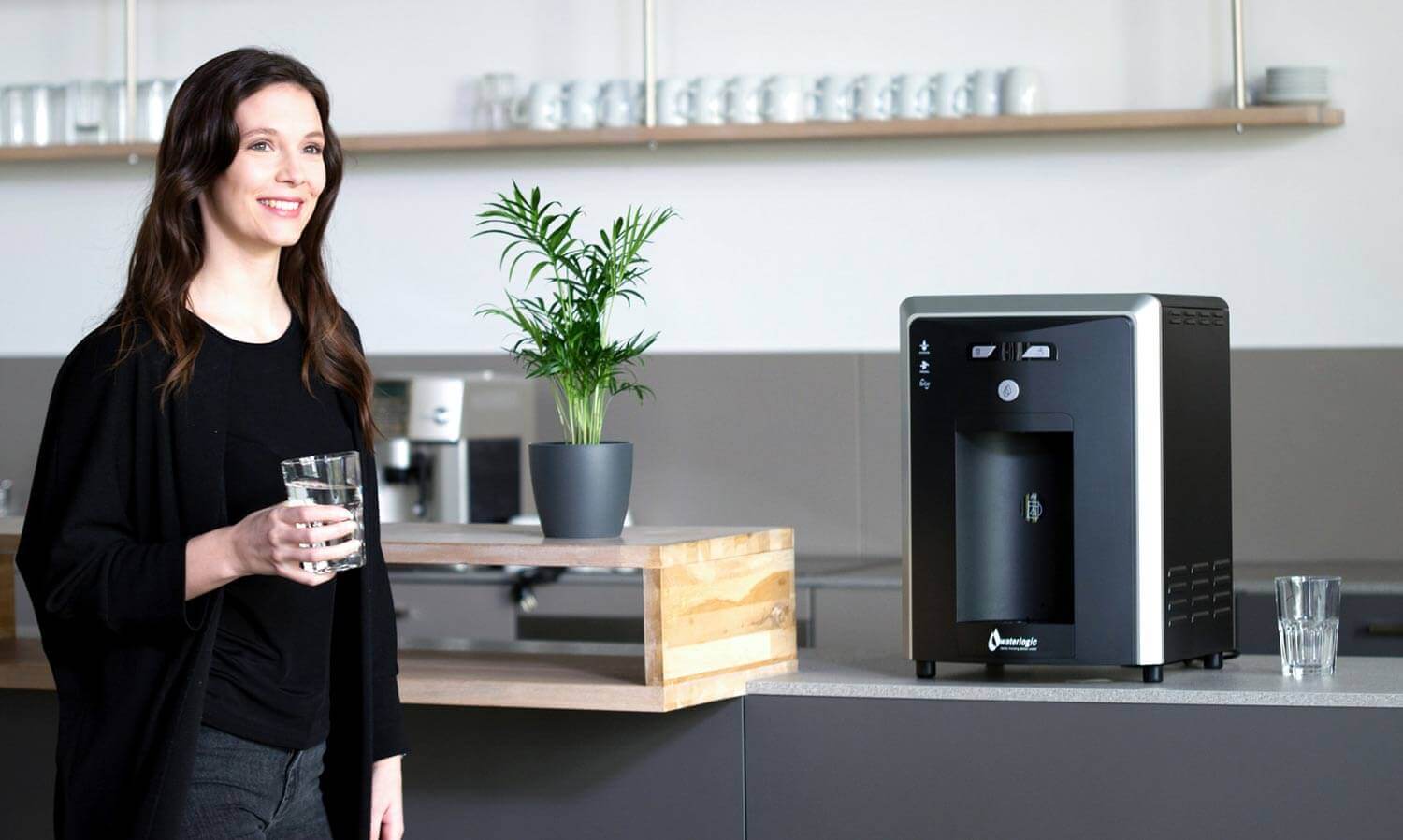 A hot and cold water dispenser is a handy machine that gives you hot and cold water anytime you want. It's like having a small water station in your kitchen or workplace. These machines quickly give you cold water for a refreshing drink or hot water for things like making tea.
How Does an Instant Hot and Cold Water Dispenser Work?
An instant hot and cold water dispenser works like magic, thanks to its clever design. It's connected to your water source, usually under your sink. Inside, there are two tanks, one for cold water and one for hot water. These tanks have strong heating and cooling systems to ensure the water that comes out is always the right temperature.
When you want cold water, the dispenser takes water from the cold tank and cools it before it comes out of the faucet. If you want hot water, the dispenser heats the water from the hot tank really fast using a special heater. This gives you hot water for your coffee or oatmeal in no time. You can change the temperature settings to make the water warmer or colder, depending on your preference.
Many new dispensers also have safety features like locks on the hot water faucet, so kids won't accidentally get burned.
Features of Instant Hot Cold Water Dispensers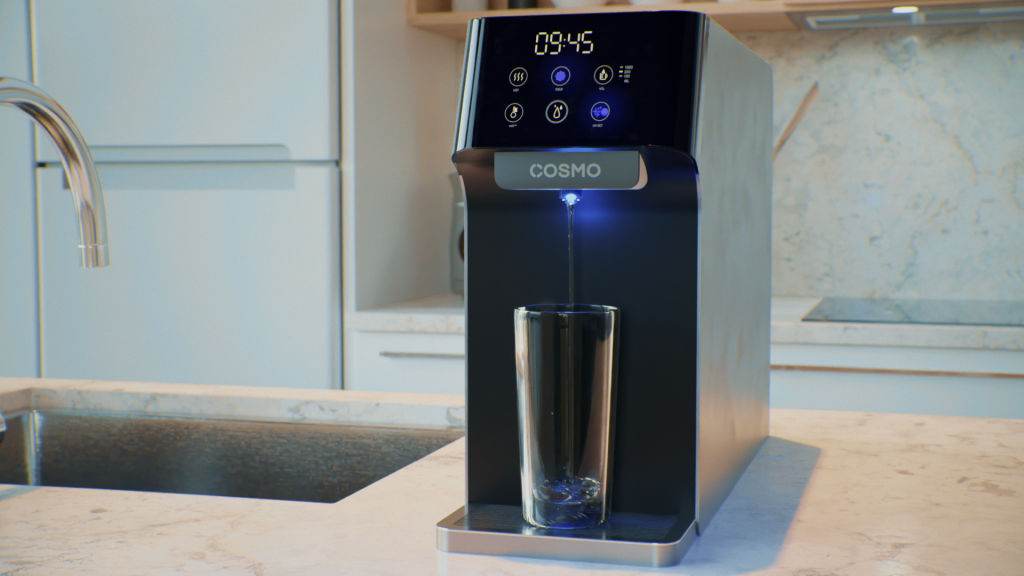 An instant hot-cold water dispenser is a clever device that gives you fast access to really hot and super cold water at your home or office. These dispensers have many cool things that make life easier and more fun.
Temperature Options: Instant hot and cold water dispensers give you the choice of having either hot or cold water. The hot water is great for making tea, coffee, or instant noodles. On the other hand, the cold water is perfect for enjoying a refreshing drink when it's hot outside.
User-Friendly Controls: These dispensers have easy-to-use controls that let you change the water temperature with no trouble. You can use simple buttons or knobs to get the water exactly how you want.
Safety Features: Most dispensers have safety features such as child locks and hot water safety locks. These features help avoid accidental burns and give reassurance, especially for families with young kids.
Compact Design: Instant hot and cold water dispensers are made to be small and save space. They look smooth and fit nicely in modern kitchens or offices, and you can easily put them on countertops.
Energy Efficiency: Lots of new dispensers are made to save energy. They use smart methods to keep hot water warm and cold water chill without using too much energy.
Filtration Options: Certain models have their water filtration systems already built-in. These systems make sure the water is clean and pure. You don't have to get extra filters, and your hot and cold drinks will taste even better.
Hot Cold Water Dispenser Tank Size & Power
Tank Size
The tank size of an instant hot-cold water dispenser tells you how much hot and cold water it can hold. These dispensers usually have tanks that hold between 2 to 5 liters, around 0.5 to 1.3 gallons of water. The tank's size decides the amount of water it can heat or cool at a time, ensuring you always have enough water whenever you want it.
Power
An instant hot, cold water dispenser uses electricity to make water hot or cold really quickly. It has special parts inside that heat up and cool down the water, but these parts need electricity to work well.
Where to Buy Hot Cold Water Dispensers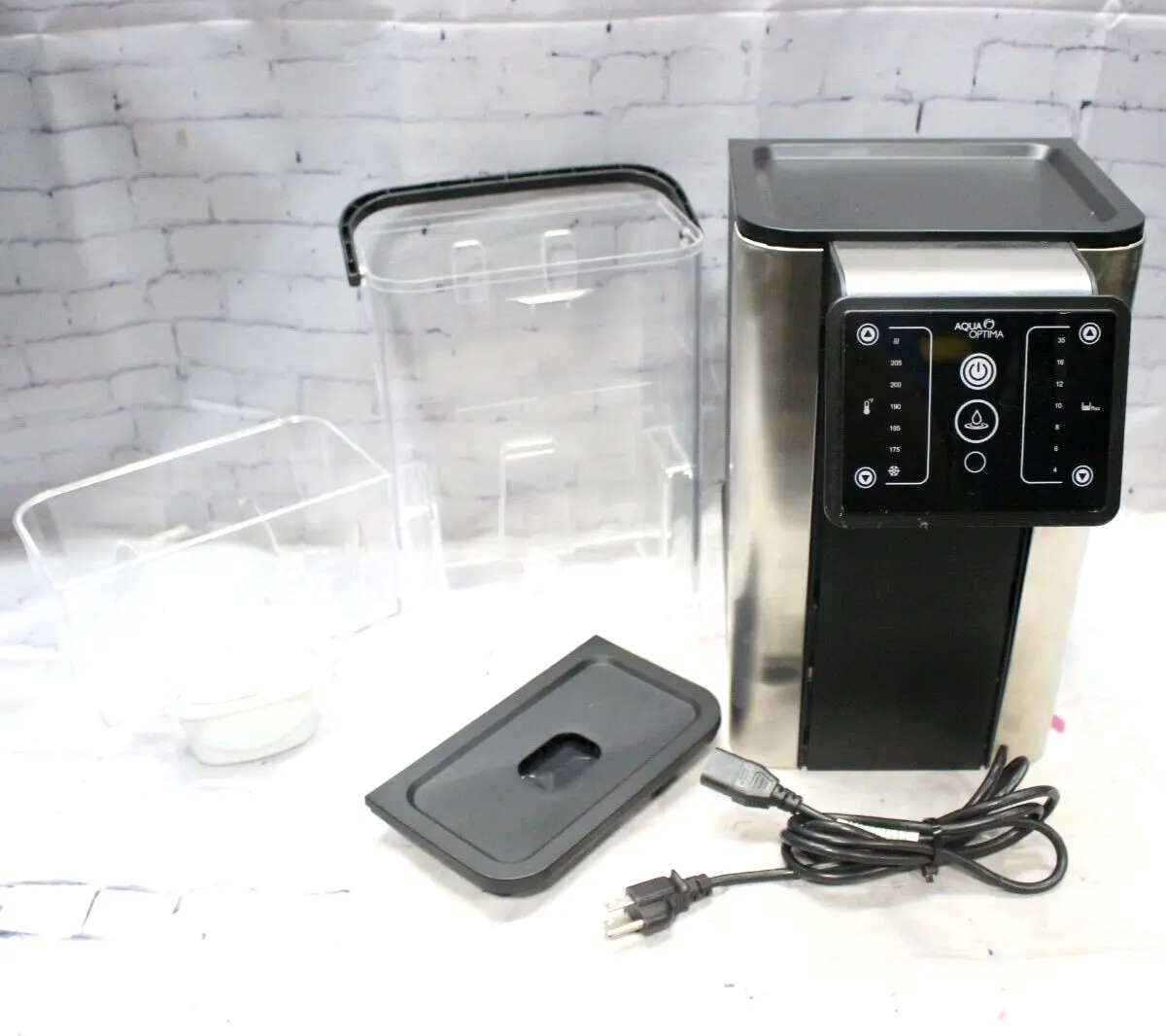 You can check these useful dispensers in many different spots, both on the internet and in physical stores. Big online shops like Amazon, Walmart, and Best Buy provide many choices. This lets you compare what each dispenser offers and how much it costs, all from your home. If you like shopping in person, stores that sell things for improving your home, like Home Depot, or stores that sell appliances, like Lowe's, usually have these dispensers out where you can see them.
This helps you look at them up close before you choose. And don't miss checking kitchen stores that focus on special things; there, you might find dispensers made just for cooking needs.
Conclusion
An instant hot and cold water dispenser is a useful gadget that quickly gives you hot or cold water anytime you want it. These dispensers are fantastic because they save you time and effort. You don't need to wait for the kettle to boil or rely on ice to chill your drinks.
They work by heating water with a heating element or cooling it using a refrigeration system and then delivering it through the tap. Instant hot and cold water dispensers are convenient, efficient, and practical devices that simplify your life by giving you instant access to the water temperature you need, whether it's a comforting hot beverage or a refreshing cold drink.