We are still a few months out (at least) from being able to get our thrills at amusement parks, clubs, sporting events, and strongly desired escape rooms, but nothing makes for a better get away from the stressors of the modern world than a healthy mind-altering break from the daily clutters, something as charming as sitting in your garden and watching the bees dance from flower to flower, gently buzzing to the natural ambiance.
Beyond making the sweet, golden nectar bees have had us run around chuckling, screaming, and making a cover for our lives at the subtle sound of their buzz. Bees have not really been so colorful or even close to being sweet, but they are nature's best pollinators, even though it is tough to believe but bees pollinate up to a third of the food we eat, as well as 80% of the flowering plants, being an integral part of our ecosystem.
Bees are necessary for gardens and fields playing a prime role in procreating and growing all kinds of crops. There are ways in which gardeners prepare their gardens to attract bees, encouraging them to pollinate all year round.
Choosing the right flowers and color coordinating them is the first step of all, like it is said "bees bring life to a garden and vice versa", the nectar and pollen act likewise to the bees too providing them with sugar-packed energy to stay mobile and energetic, along with vital proteins and oil to keep them flourishing.
When it comes to choosing the right flowers, it is a difficult yet salient task. Many flowers are attractive to bees, with different types of bees varying in their preferences picking on varieties of flowers and plants in different seasons, hence, we need to ensure that we are providing them with the same throughout the year.
Long-tongued stingers tend to favor deep flowers and of course short, tongued ones go for shallow flowers.
Here Are 12 Of the Bee Friendly Plants That Will Attract Bees into Your Garden:
Crocus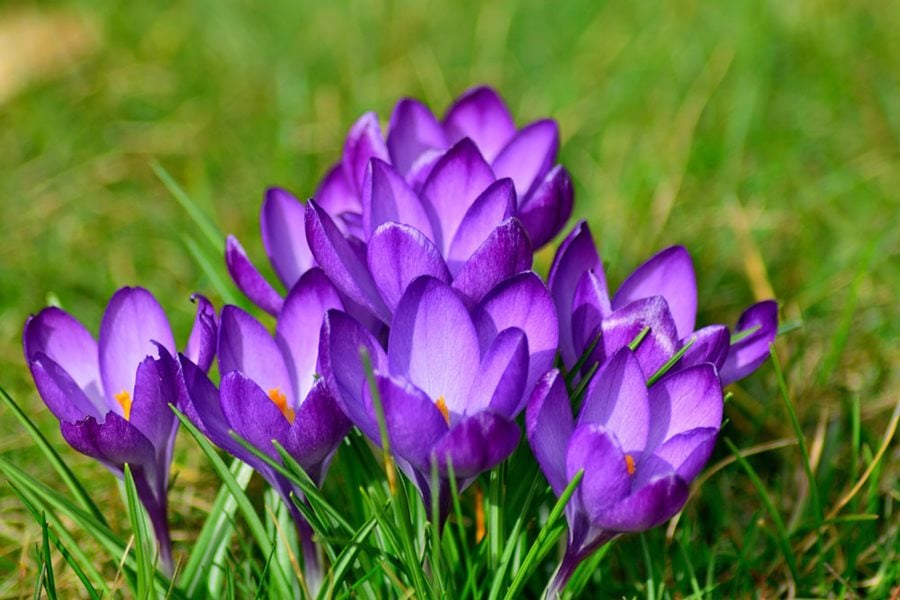 Scientific name – Crocus
Family – Iridaceae
Tribe – Croceae
The flower of February is a late winter/ early spring flower. It is simple, bright attractive, and easy to grow flower that bestows hope in the winter weary gardens. Bees rely on crocuses during the chilly winter months providing a vital shelter to the bees who stay overnight confiding in them. They are favored mostly by the flower bees and queen bumblebees.
Lavender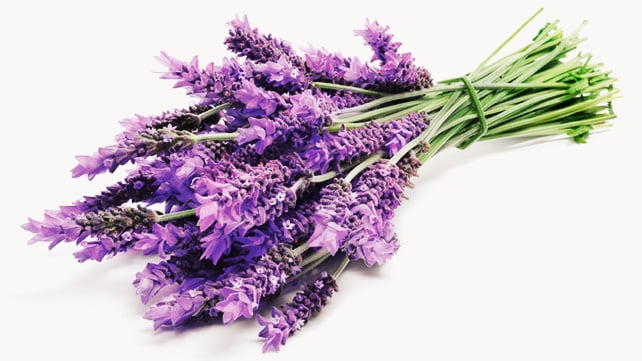 Scientific name – Lavandula
Family – Lamiaceae
Tribe – Ocimeae
The color of royalty brings elegance to the garden with a hint of refinement and luxury. These are summer-blooming flowers are bright and beautiful, while some of them are early bloomers with their magnificent blooms appearing early in spring.
Lavenders are majestically rich in nectar attracting the pollinating bees with their lovely fragrance. Bees adore lavender, but it also repels moths, fleas, flies, and mosquitoes so it is a great source for mid-summer pollinating.
Bluebell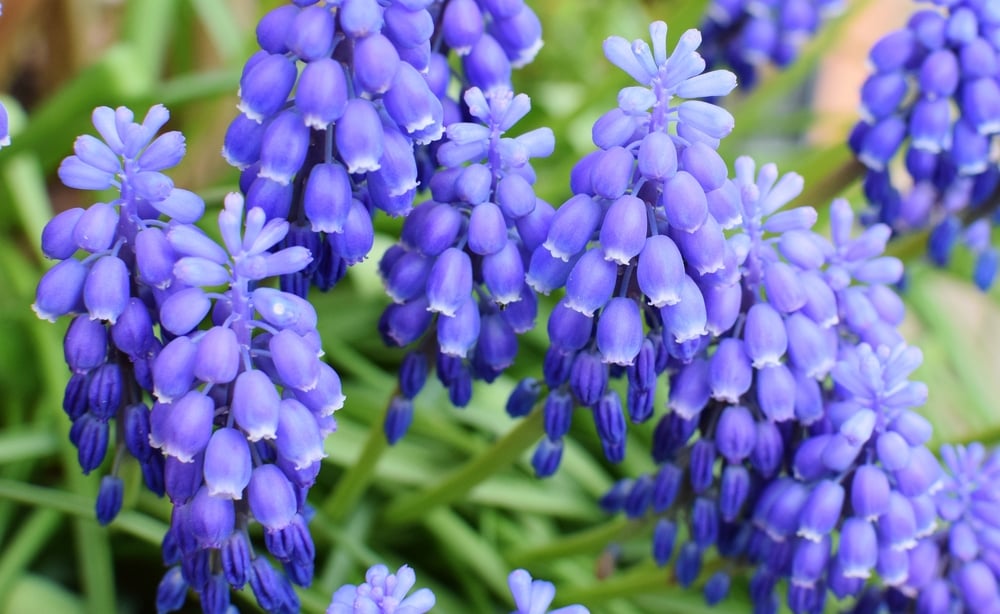 Scientific name – Hyacinthoides non-scripta
Family – Asparagaceae
Pollinating bees are easily drawn towards bluebell flowers, the butterflies and hoverflies also overrun the woodlands of bluebell flowers. With a sweet scent, these blue flowers are an abundance of nectar and pollen causing buzz all around.
Viper's Bugloss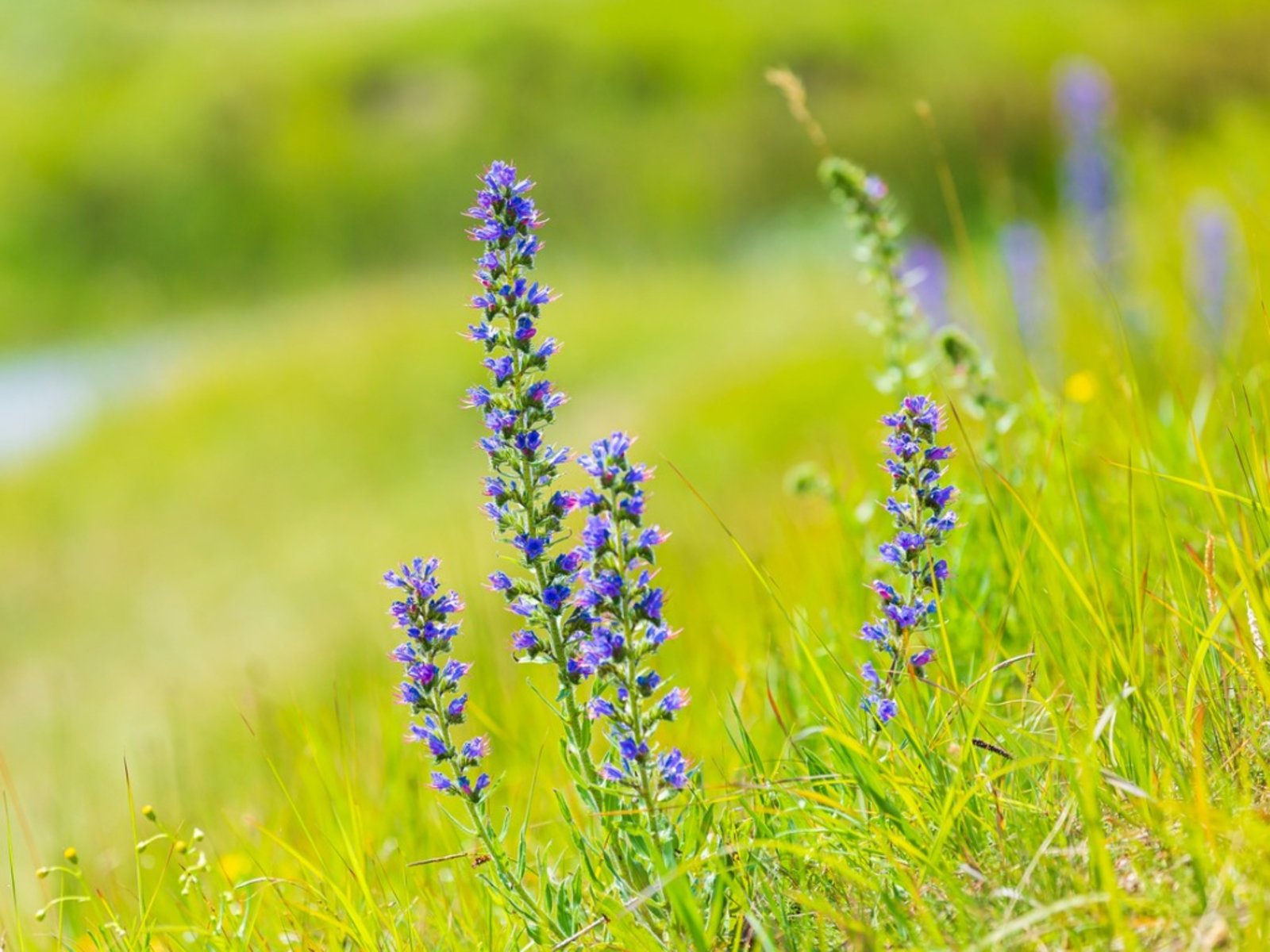 Scientific name – Echium vulgare
Family – Boraginaceae
Viper's bugloss is a plant that is not very pleasant looking but is called an ultimate plant for bumblebees. Despite its appearance, the plant attracts all sorts of insects, mostly bees, butterflies, and hoverflies. It gives nectar when the bees establish colonies and require most food in the months of June /July.
Mahonia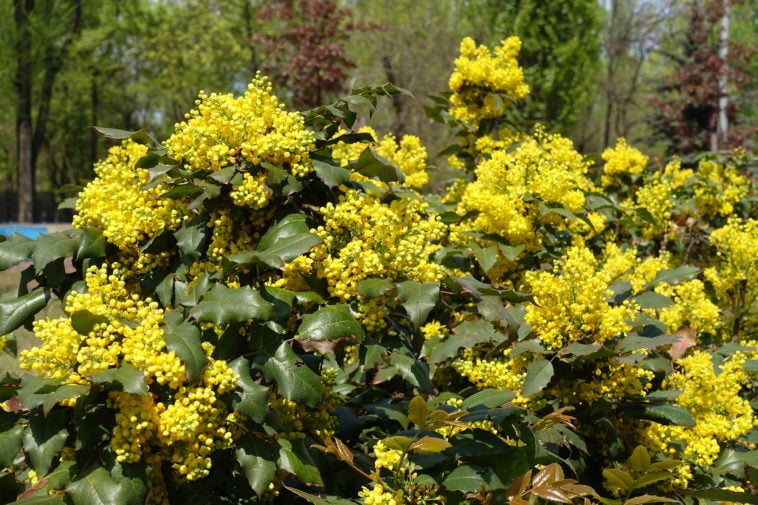 Scientific name – Mahonia
Family – Berberidaceae
The lovely bright yellow flowers are the food for bees in winter. These are evergreen shrubs bearing golden-yellow flowers that light up the woodland during the late Autumn/ December period.
Sedum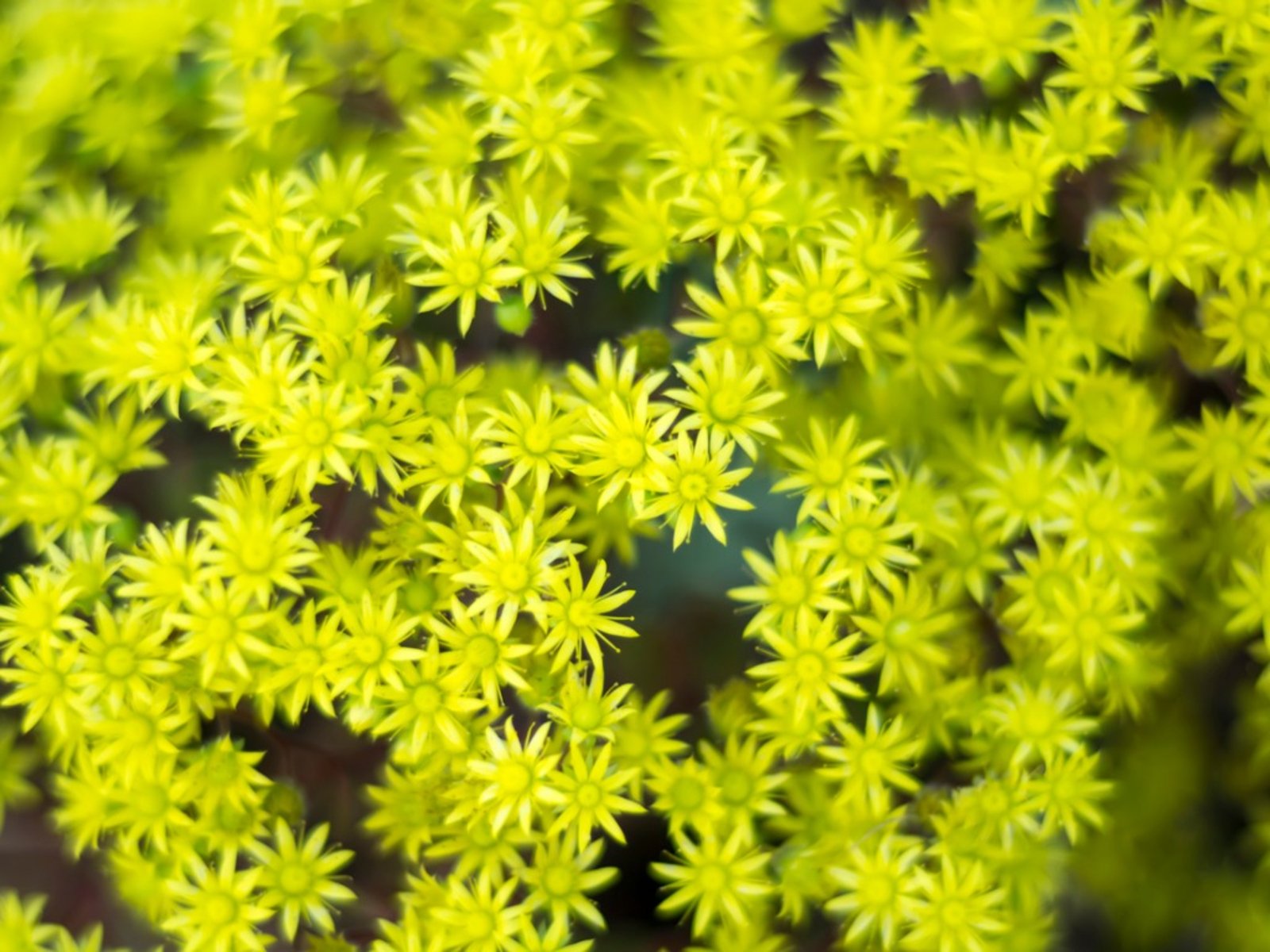 Scientific name – Sedum
Family – Crassulaceae
Tribe – Sedeae
This everlasting plant has thick and succulent stems with star-shaped flowers, present is many varieties also known as "stonecrop". It is easily accessible to the hungry bees which in turn attracts different other species as well.
Honeysuckle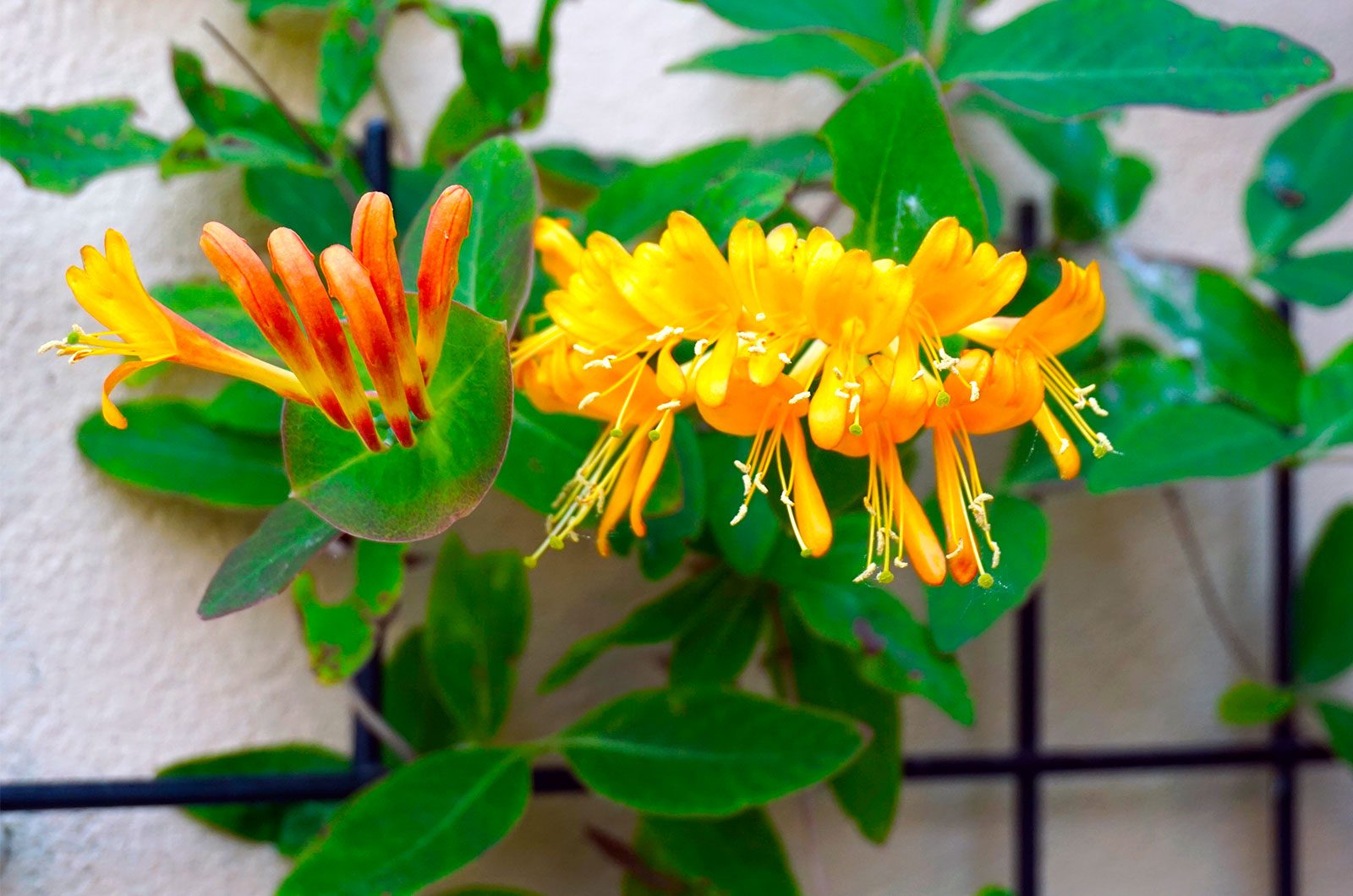 Scientific name – Lonicera
Family – Caprifoliaceae
They are shrubs or twining vines bearing gorgeous tubular flowers with a fragrant smell. These flowers are a perfect stop for bumblebees in winter. Some specific species of birds also stop by the flowers for the berries of the plant.
Apple Tree Blossoms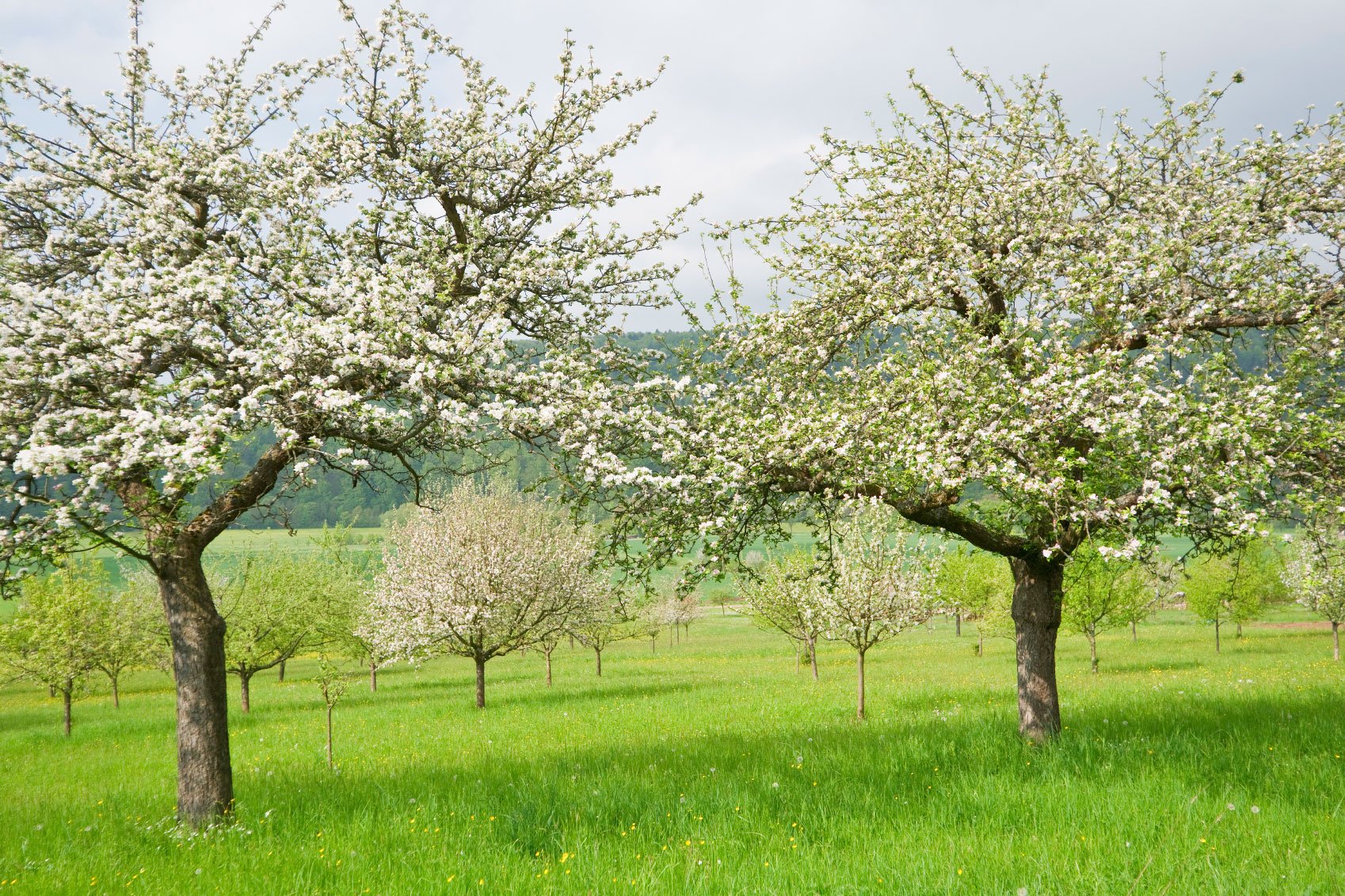 Scientific name – Malus domestica
Family – Rosaceae
From the tree of the most popular fruit of the world, the apple tree blossoms easily attract bees but allures the honeybees because of its sweetness. The bees pollinate the flowers producing healthy and tasty fruits and seeds.
The nectar also helps in the production of honey. The flowers bloom in late May but sometimes delays up to late April. The flowers blossom in large numbers but occasionally they need uplifting for pollination due to their mild fragrance.
Rosemary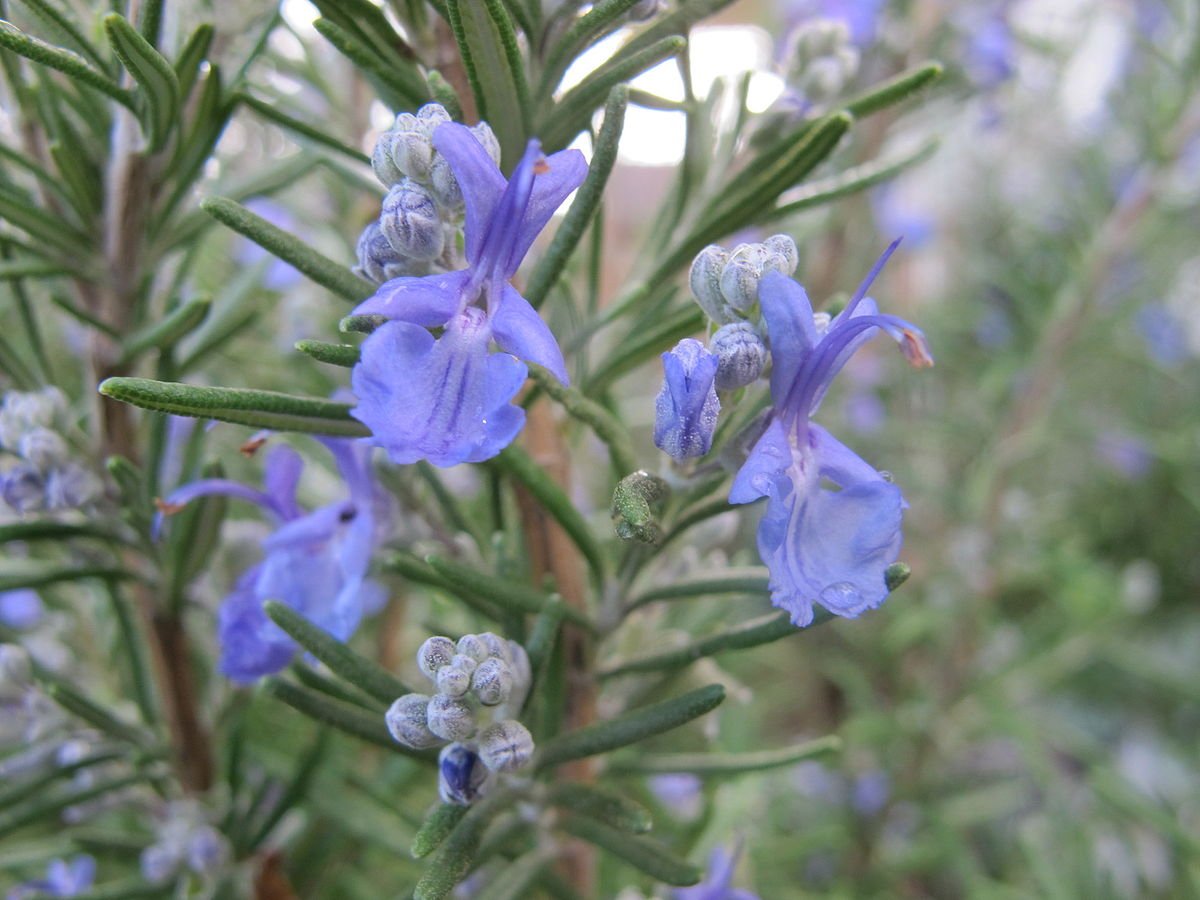 Scientific name – Salvia Rosmarinus
Family – Lamiaceae (mint family)
Because of its long flowering season this fragrant herb is a great source of food for the bees. It provides plentiful of nectar and thus is popular among the bees. It blooms in the entire summer, is easy to grow and is also used for various culinary purposes.
Borage (Star Flower)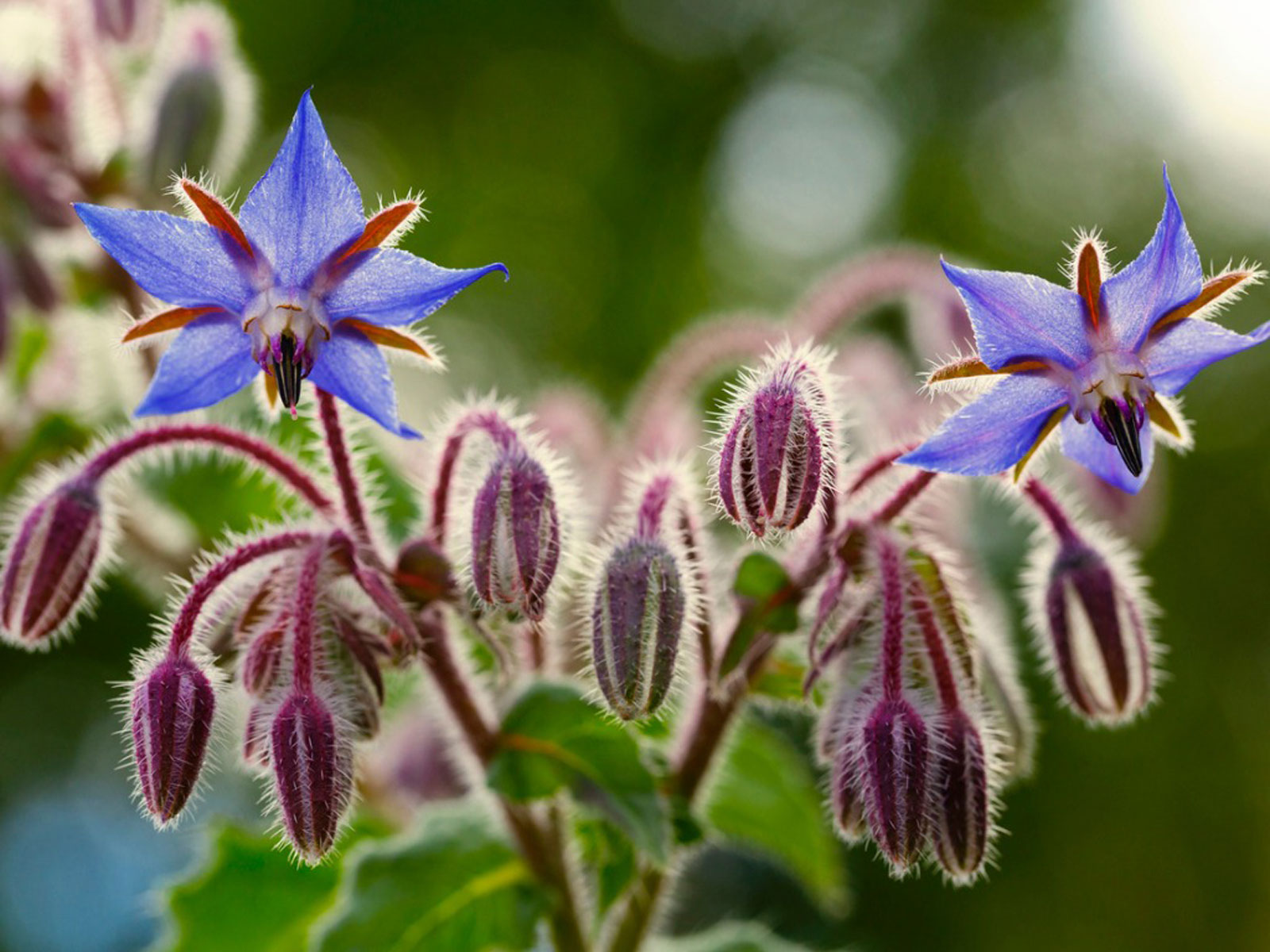 Scientific name – Borago officinalis
Family – Boraginaceae
Nicknamed as "Bee's bread", this bluish-purple colored star shaped flower is not so pleasant looking but attracts all the varieties of bees. It is widespread across the country to allure bees. These nectars filled flowers regenerate the nectar after every 2 minutes of exhaustion and is even an edible flower used in salads and summer cocktails. It does not just keep the bees well – fed but also can be used various ways.
Oregano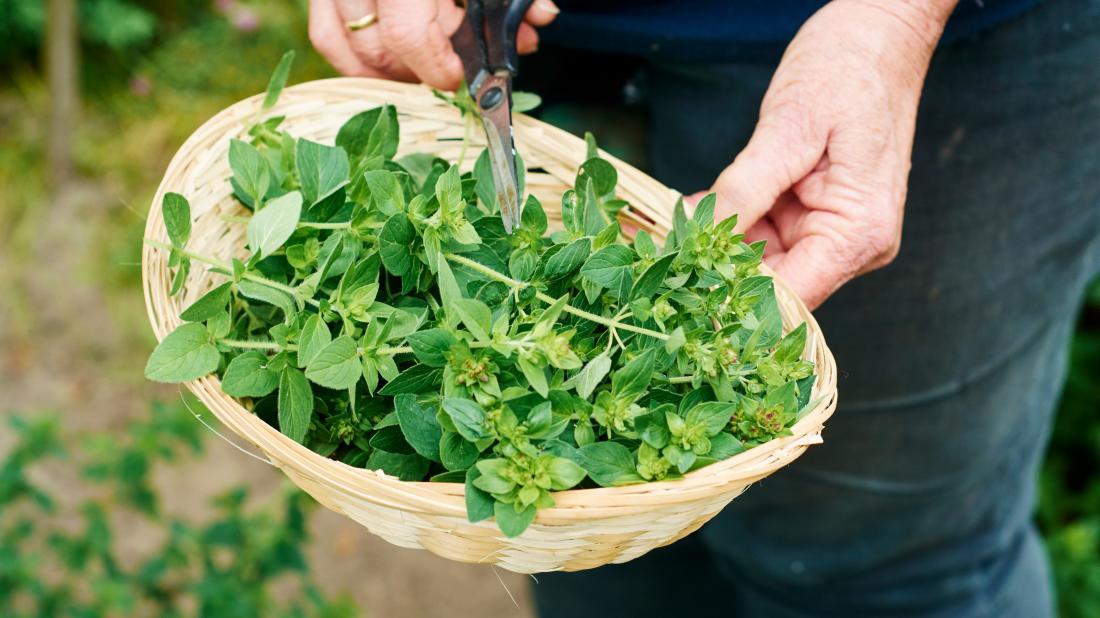 Scientific name – Origanum Vulgare
Family – Lamiaceae (mint family)
This fragrant culinary herb is a pit post for honeybees, bumble bees and a whole range of loner bees. These herbs are easy to grow, and they blossom entire summer thus providing a consistent source of nectar to the bees as well.
Chives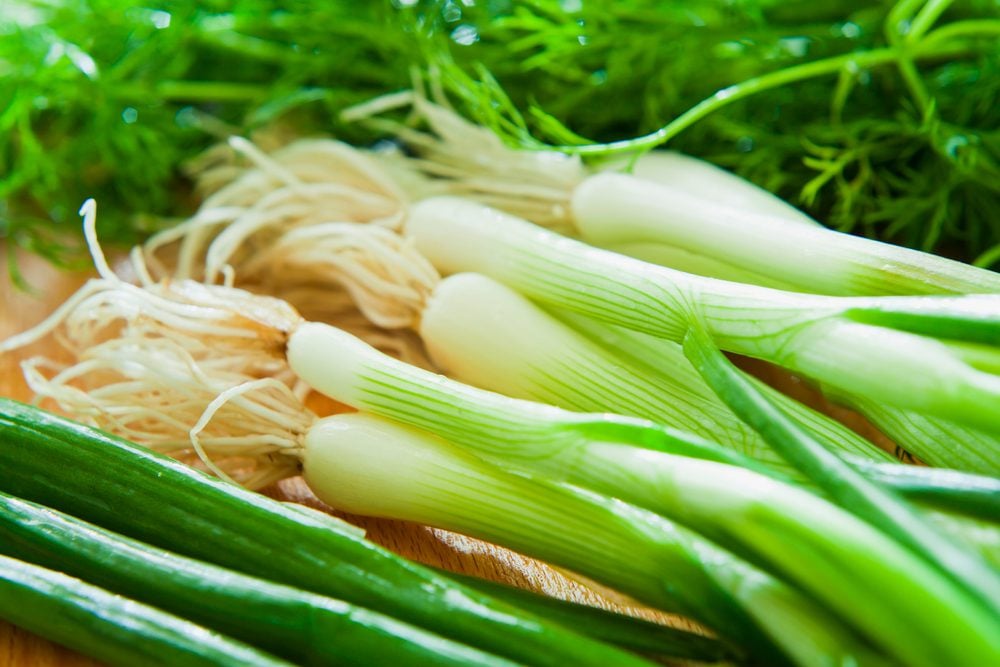 Scientific name – Allium schoenoprasum
Family – Amaryllidaceae
This culinary herb blossoms in the late spring – early summer period, flowers of the plant are at their best when they have just opened. The pretty purple florets provide lot of nectar and are most loved by bumble bees. The flowers are edible and can be consumed right after blossoming.
Whilst there are these flowers that attract the bees to the gardens and woodlands, there are some flowers or plants that are a strict NO by the bees and do not pollinate, they can even repel and harm the bees in various ways, some of which are: –
Rhododendrons – the nectar of the blooms of the plant is toxic to the bees and can out be poisonous. Even if the bee survives and can keep up with toxicity, the extracted honey can be harmful for consumption.
Basil – due to the pungent smell of the basil leaves the bees repel the plant and thus does not even come near to the plant.
Cucumber – the peel of the fruit of the plant is bitter and acidic and thus is not really preferred by the bees. Some gardeners even use the peels of cucumber to ward off the bees.
When gardening, apart from choosing and planting specific plants gardeners should also consider planting the favored plants within the bee range.i.e., 100 ft, such that the bees can easily approach and pollinate for them.
With this small step of considering before plantation we are not just helping the plants pollinate but also are lending a friendly hand in out planet's vital ecosystem.
With the different plants and varieties of flowers to choose from, we can always keep the bees healthy and buzzing from every corner of our gardens regardless of the size.
Small steps like these can bring about a change in the increasing climate crisis, helping in overcoming an alarming situation like this for the endangered bees.
We all need to join hands and do just what the bees symbolize, the bees depict a sign of community, brightness, and personal power, and we need to follow its footsteps and come together as a community to create a habitat for the bees with a pure spirit.